Menu: September 19-23, 2022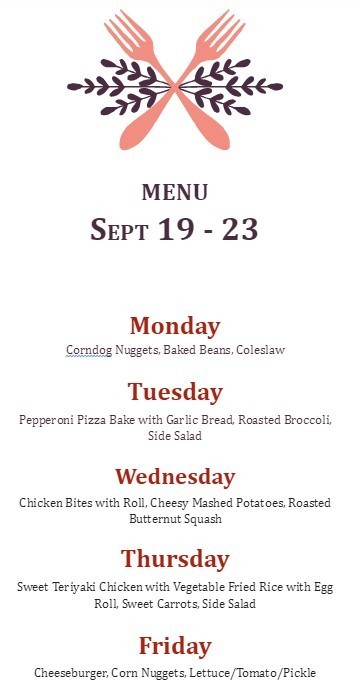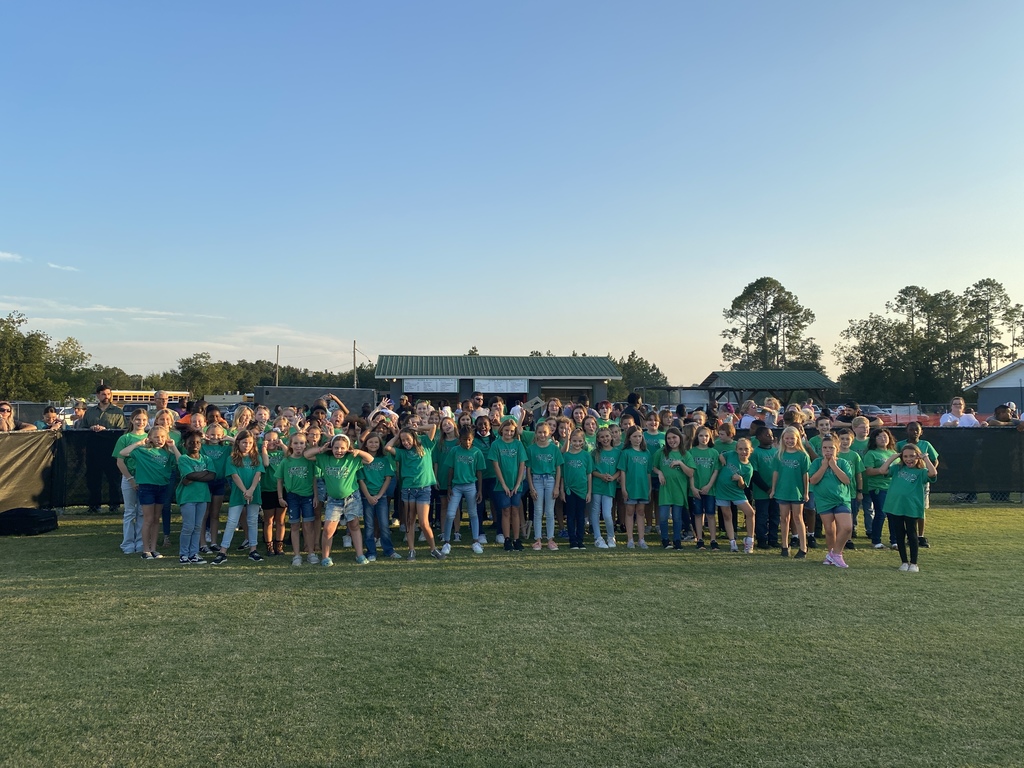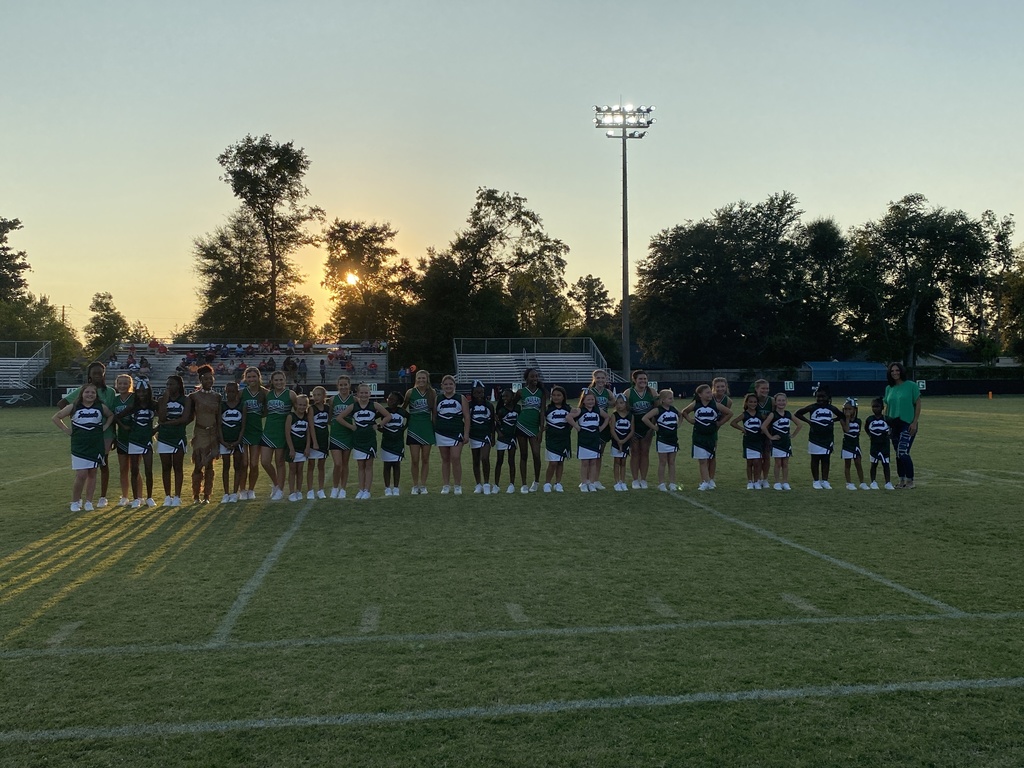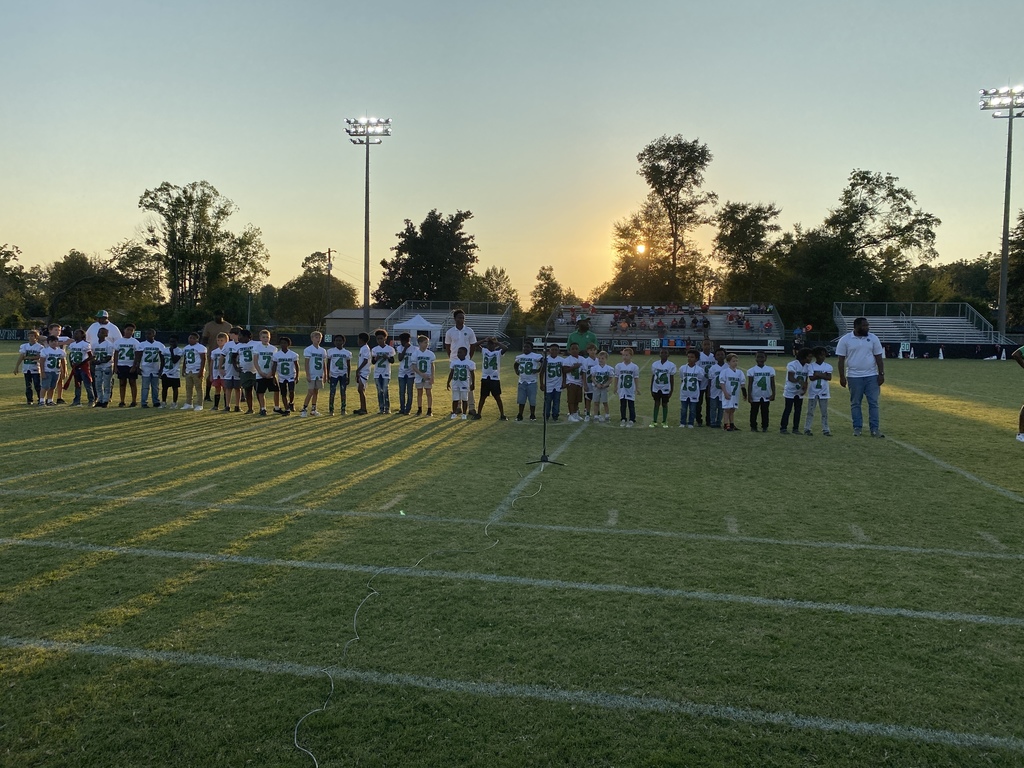 Way to go Sai'Mar!!! We are so proud of your AR scores!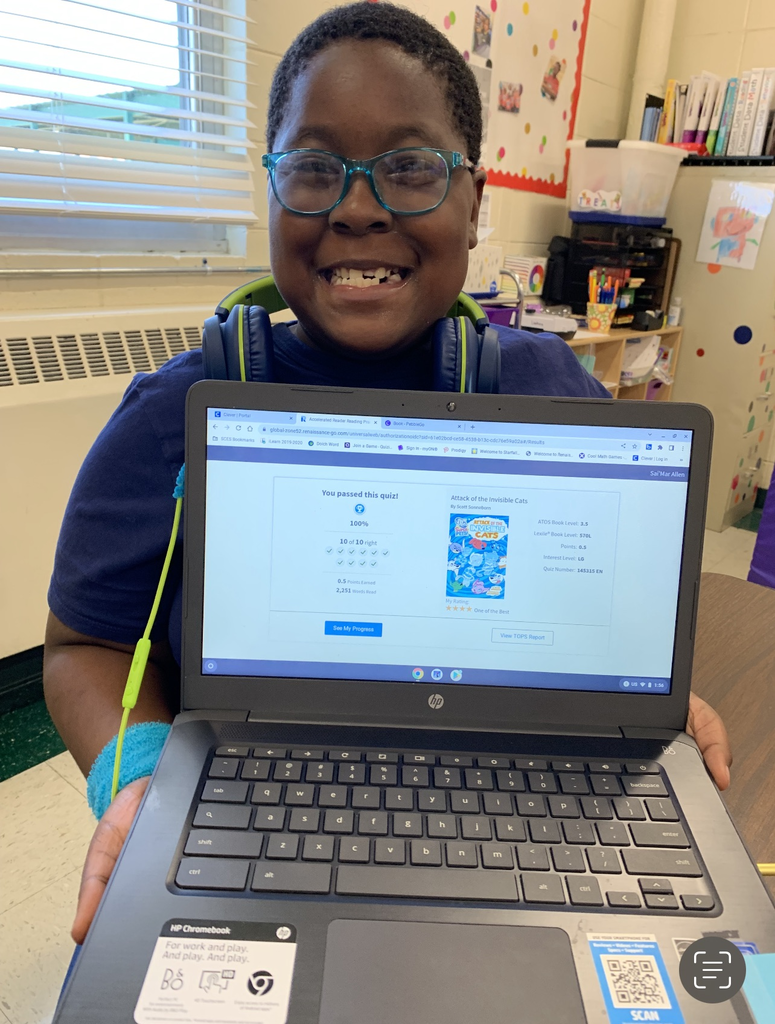 Mrs. Norton's class enjoyed reading Mouse Shapes and making them with Mrs. Godwin today!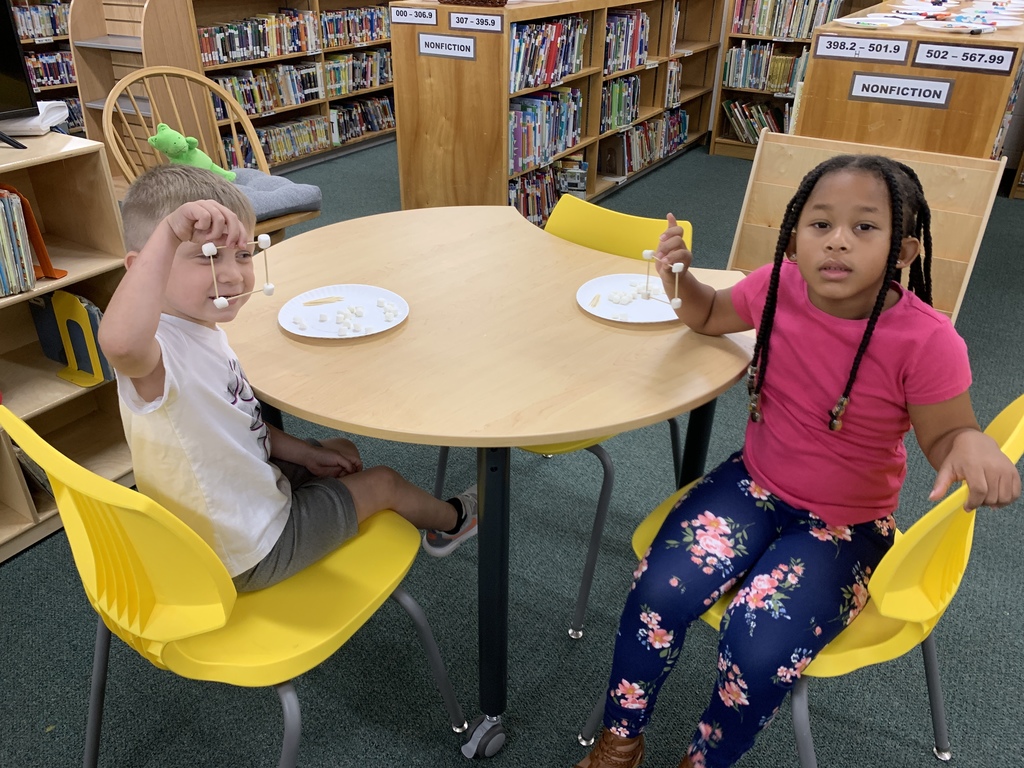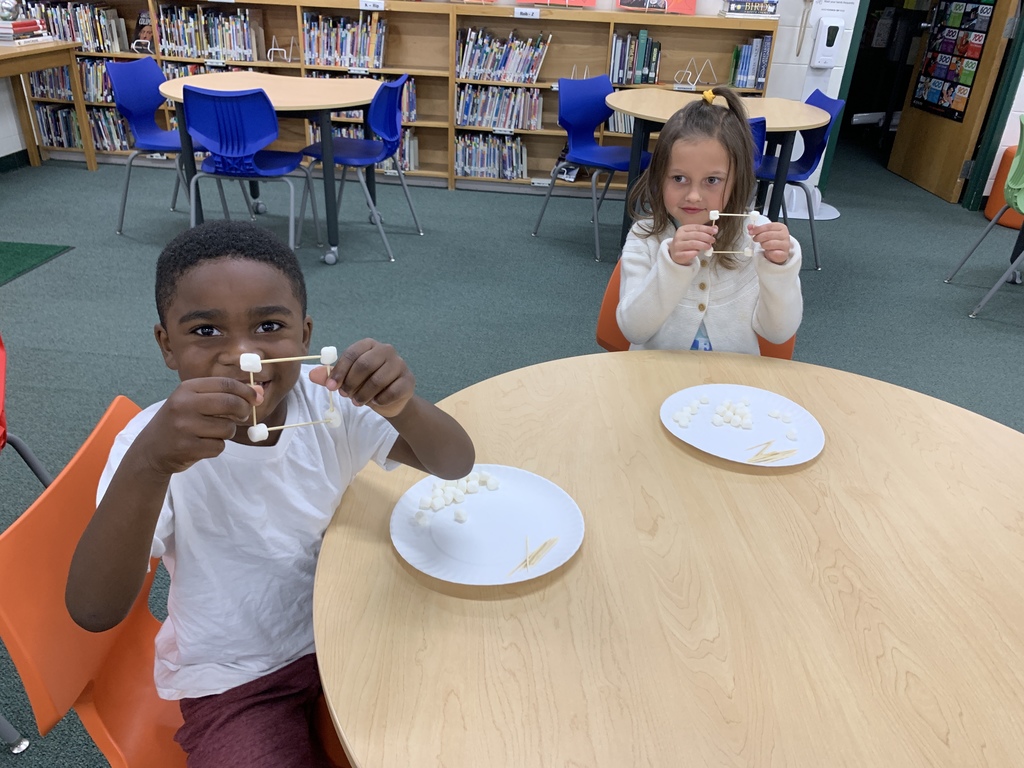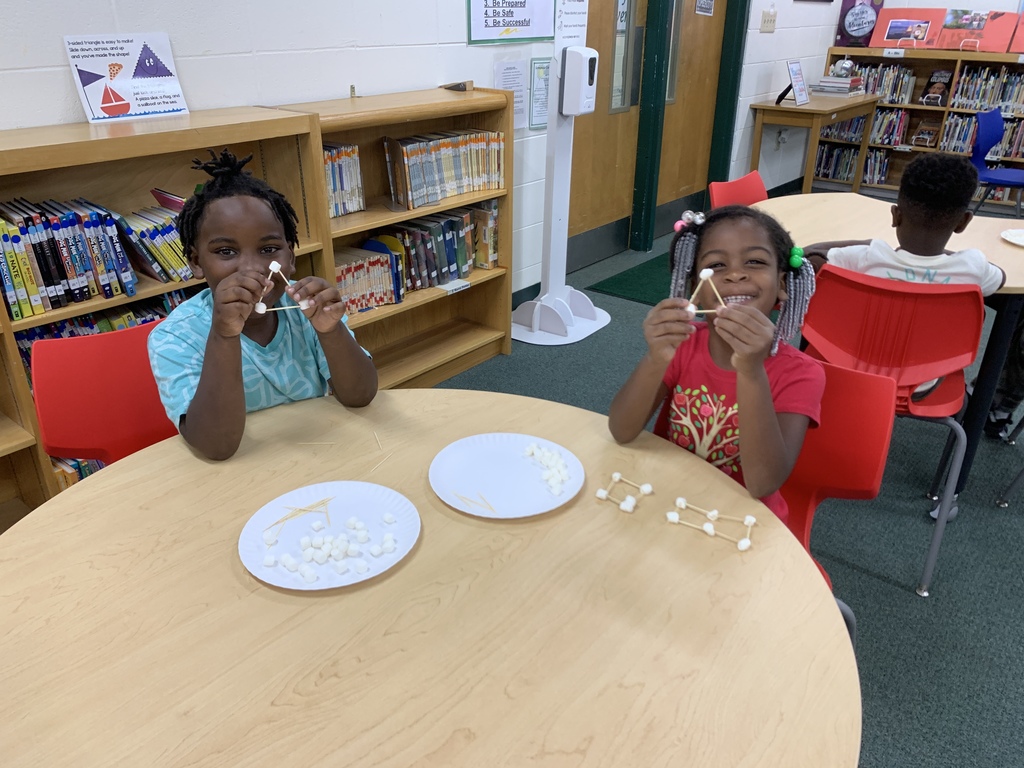 Mrs. Croom and Mrs. Albritton's Fifth Grade ELA classes had a great time with Mrs. Godwin in the library completing a Dot Challenge for National Dot Day. Students had fun building structures to hold a large book. They used Dot candy and toothpicks. After their attempt, groups had to identify the cause and effect relationship in their experiment. What a challenge!
https://drive.google.com/file/d/1vQzJMSZHCDaRLh4dWVT3199tiYvUVXDU/view?usp=sharing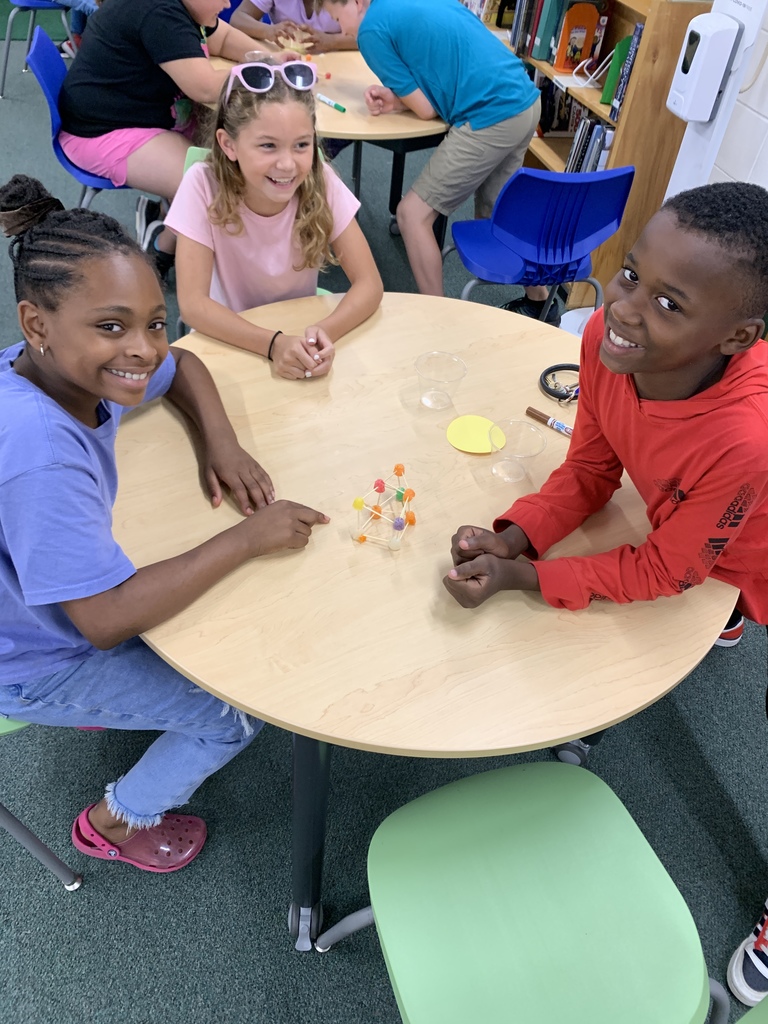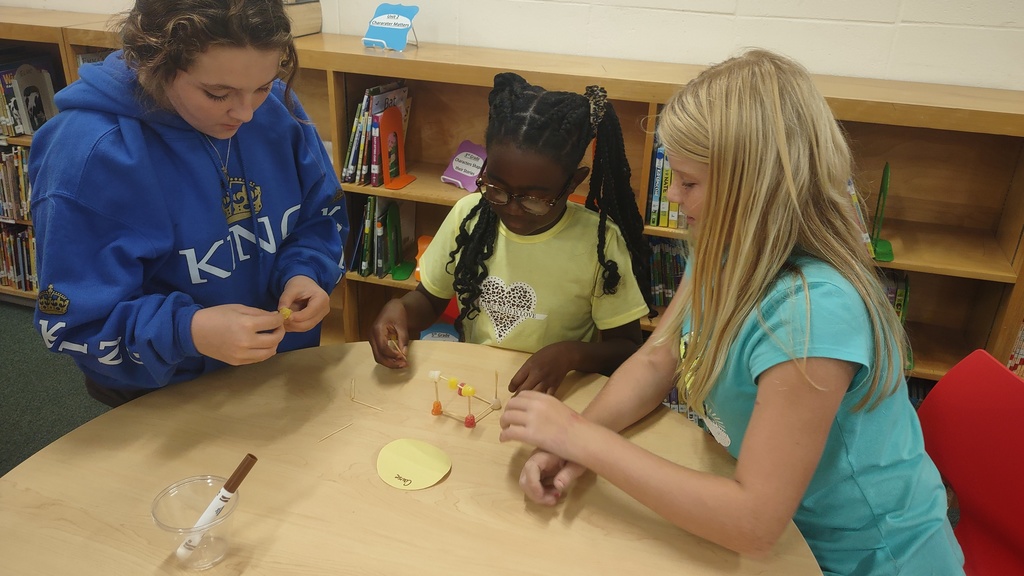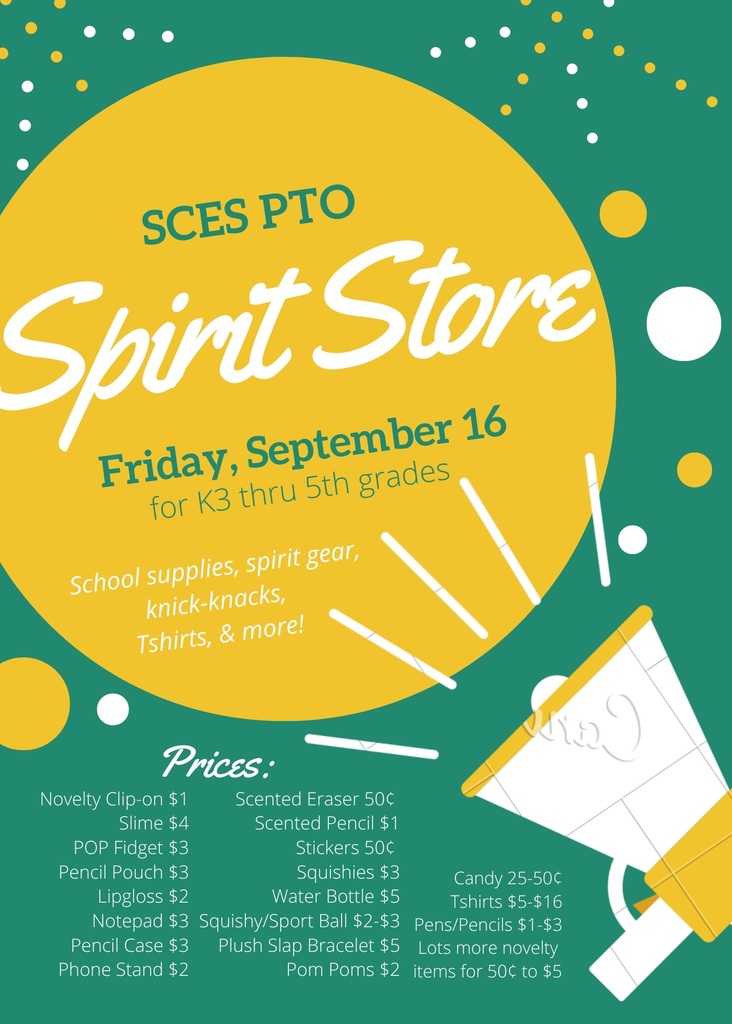 Congratulations Joseph!!! You made a 100 on your first AR Test!!!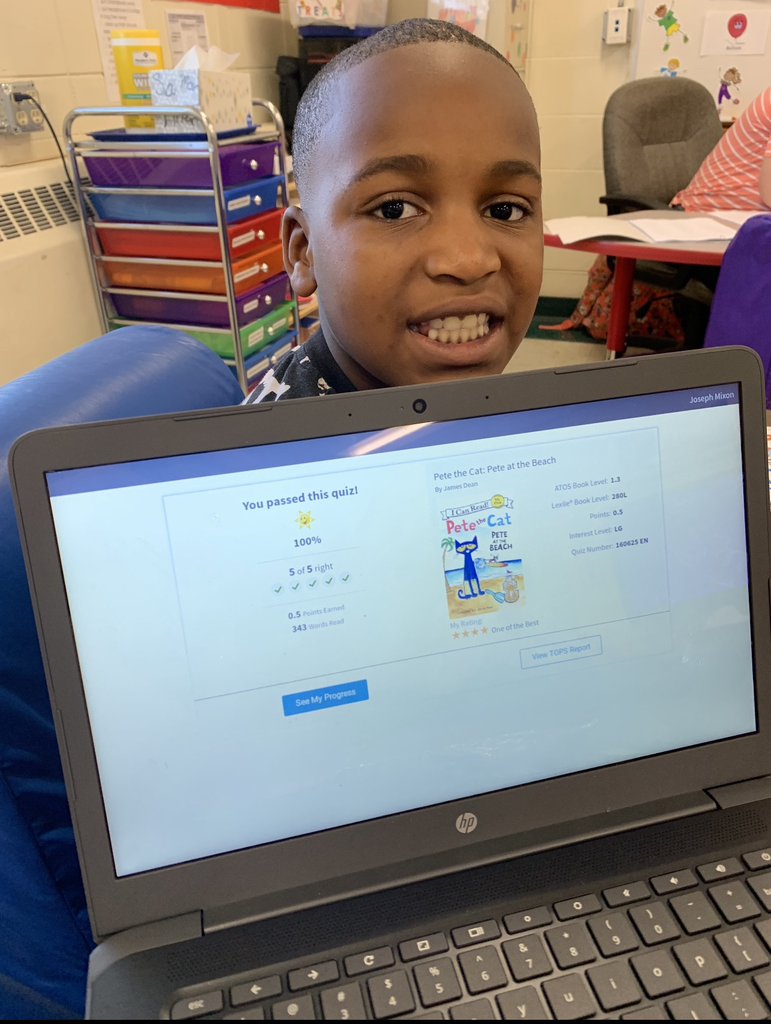 Ice Cream Day!!!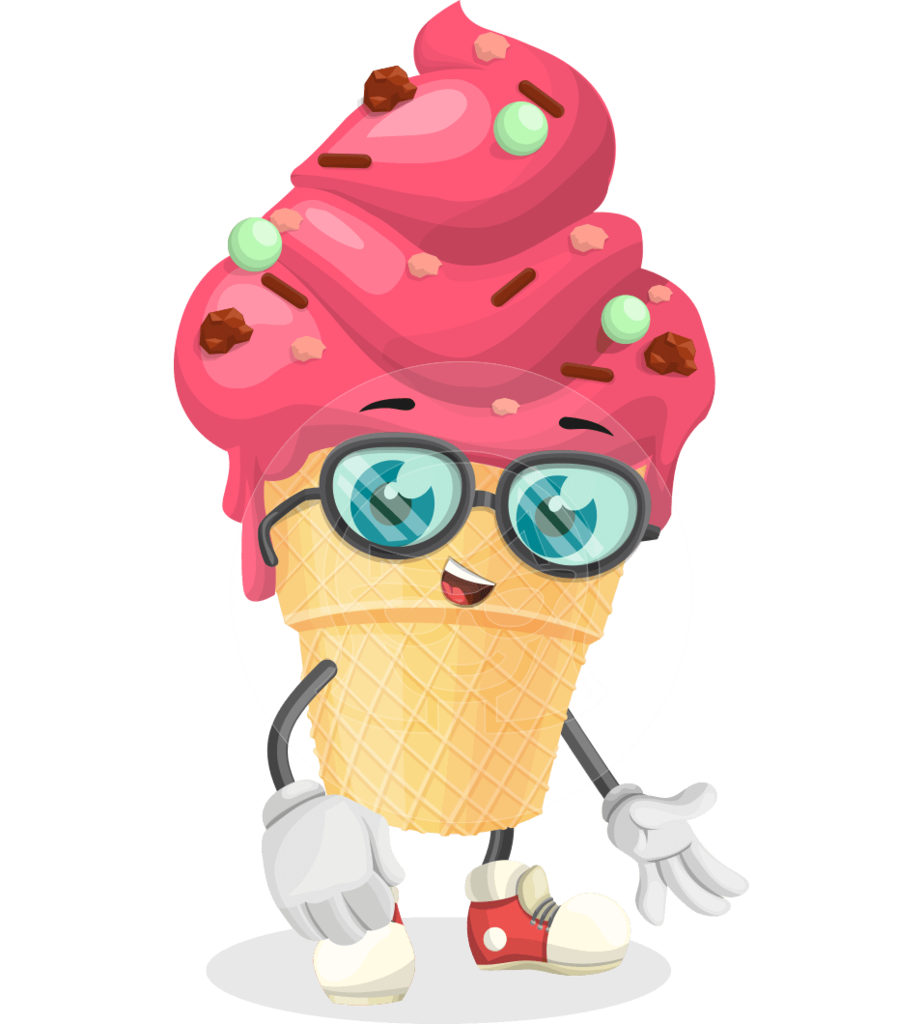 Mr. Buczek wants to give a BIG SHOUT OUT for Ethan for picking up trash around the playground today!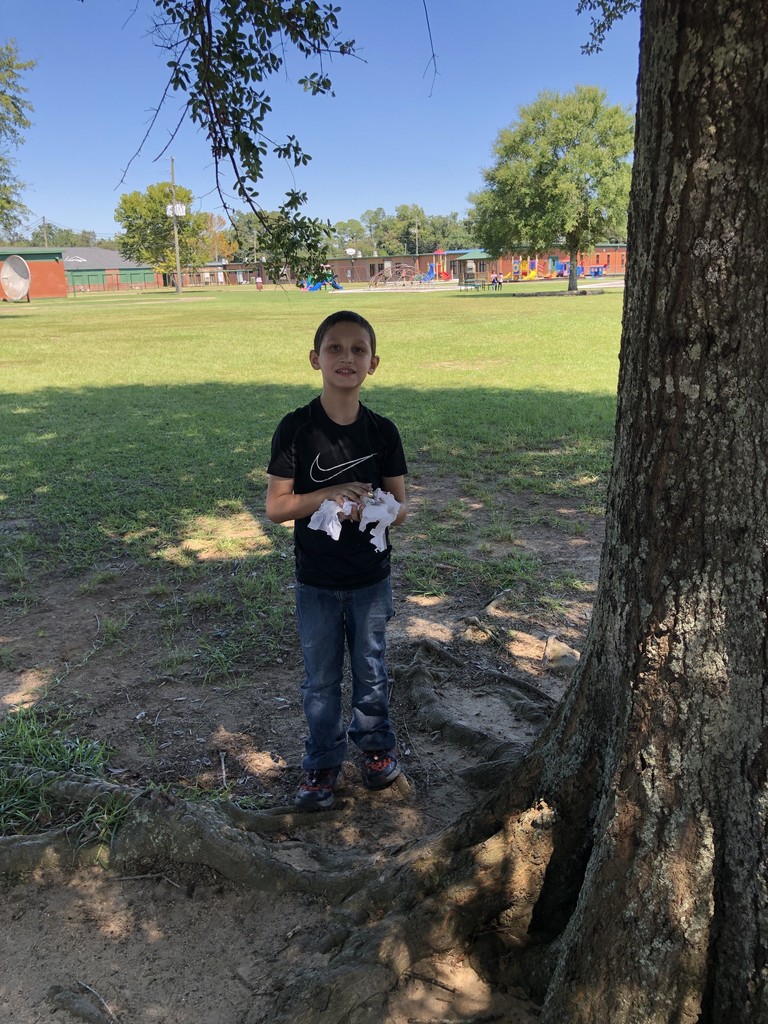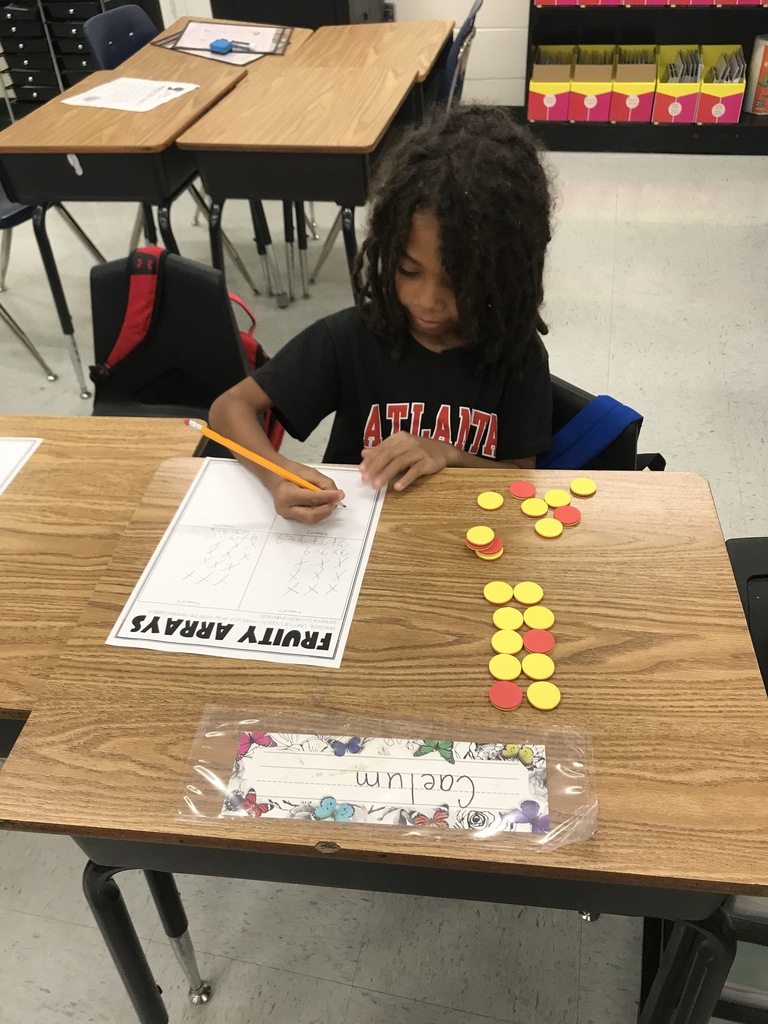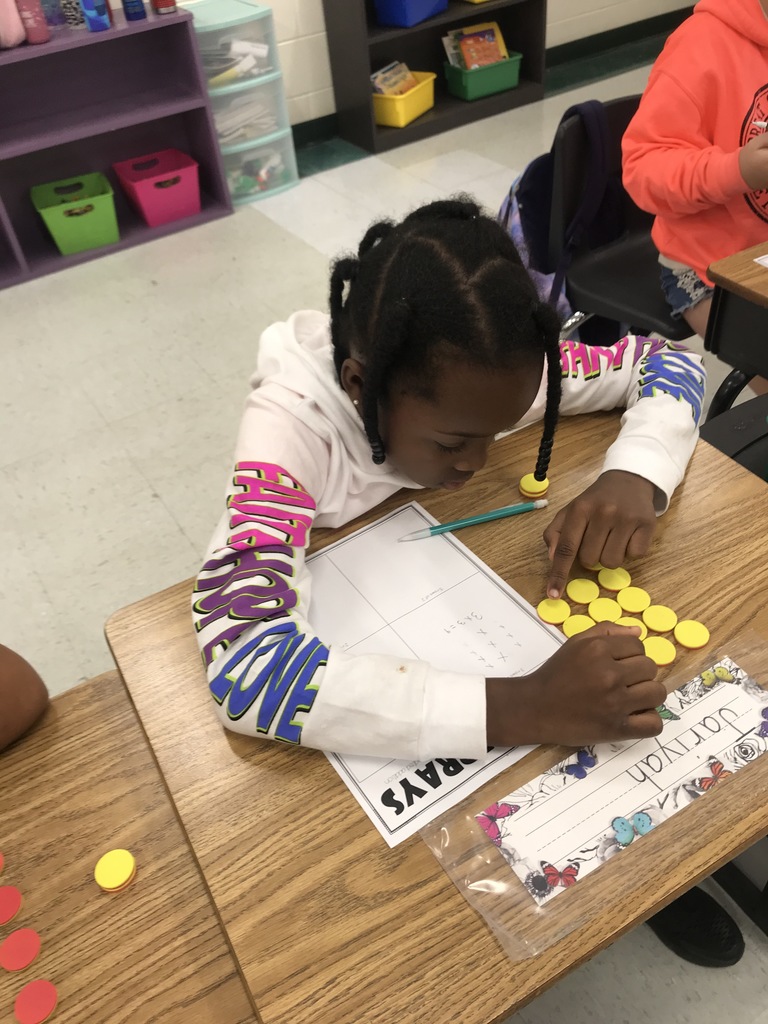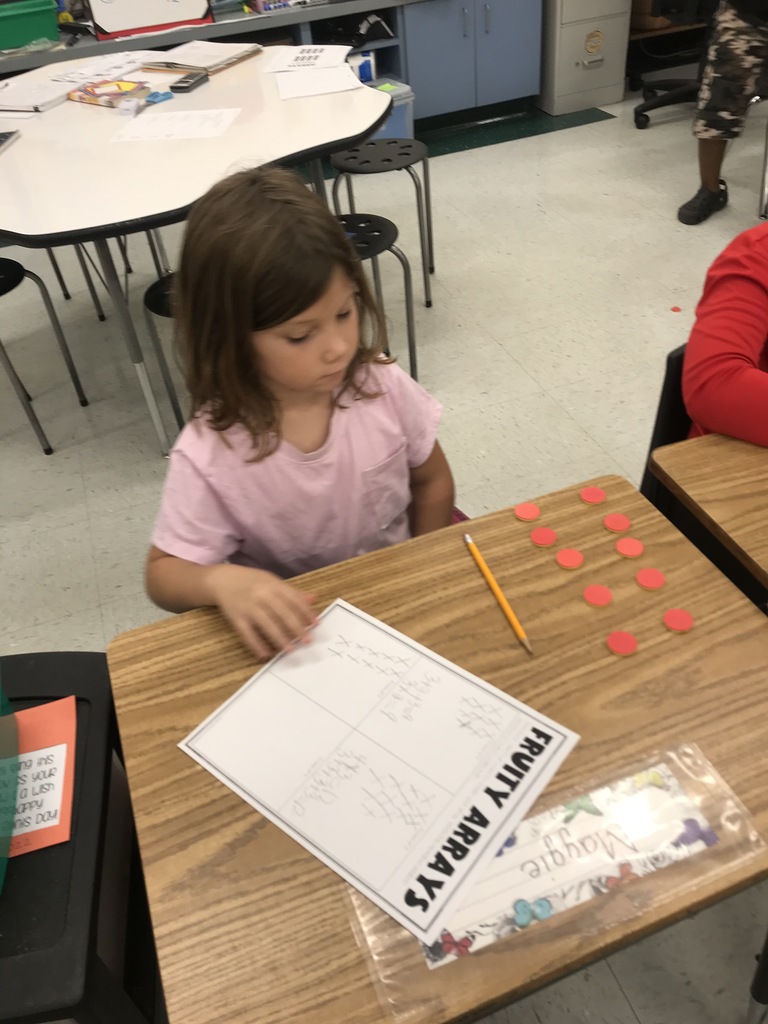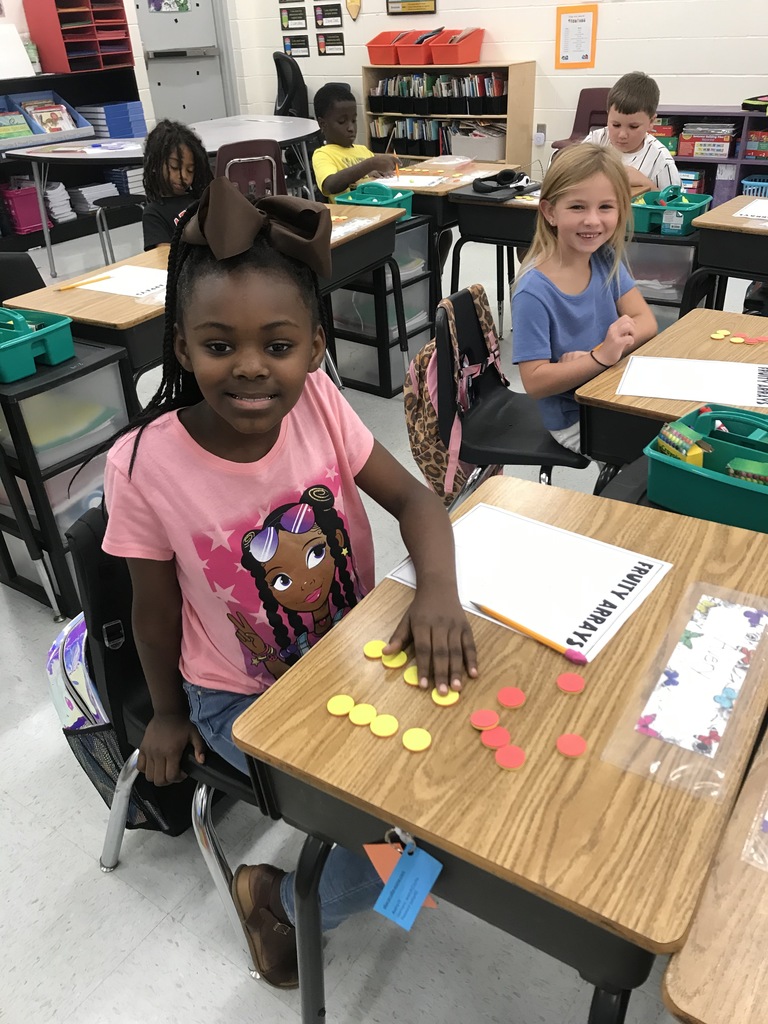 Cody and Camarvion discuss their "Funny" library book!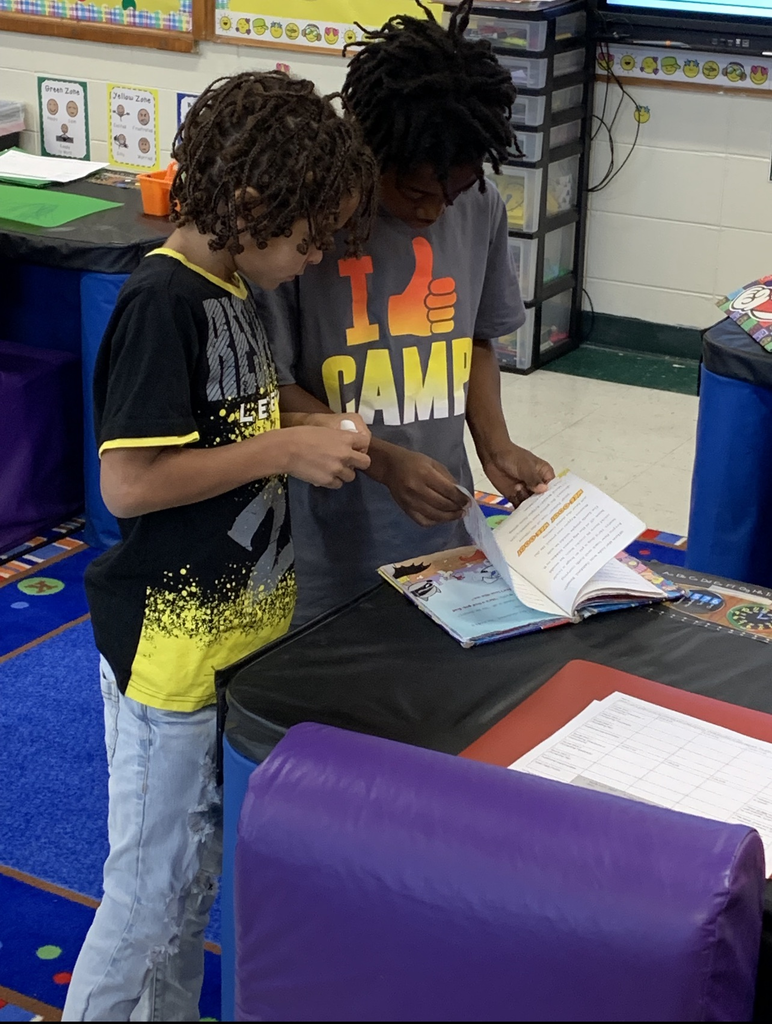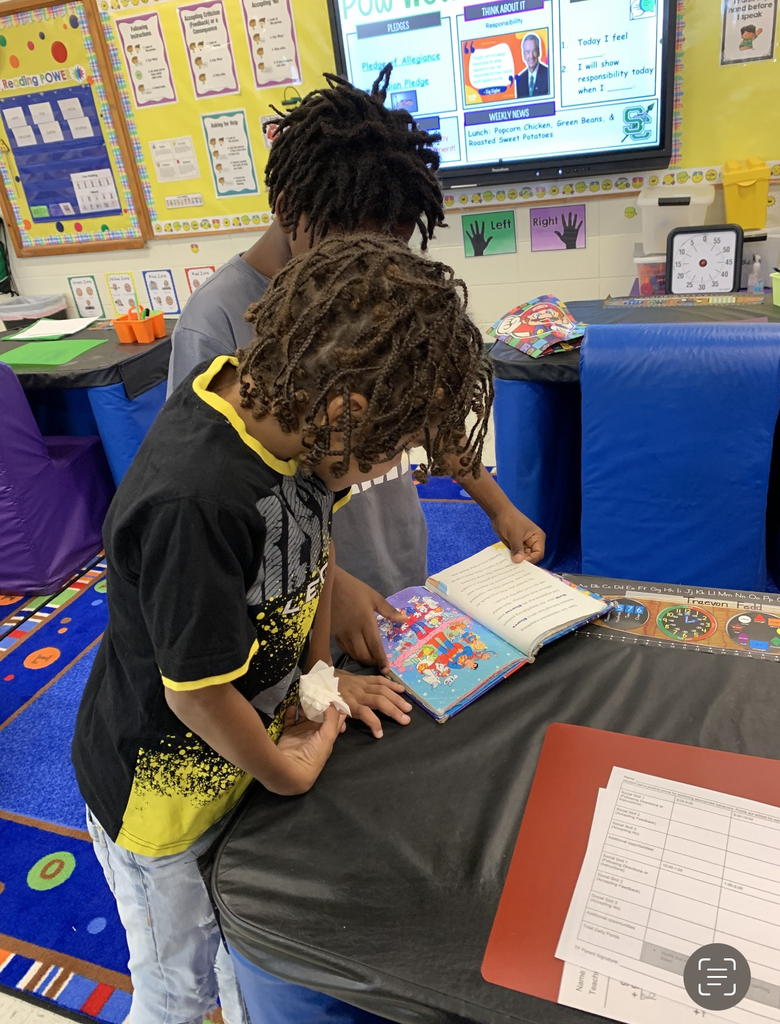 Mrs. Hartzog's third grade students enjoyed practicing cause & effect while on a classroom scavenger hunt.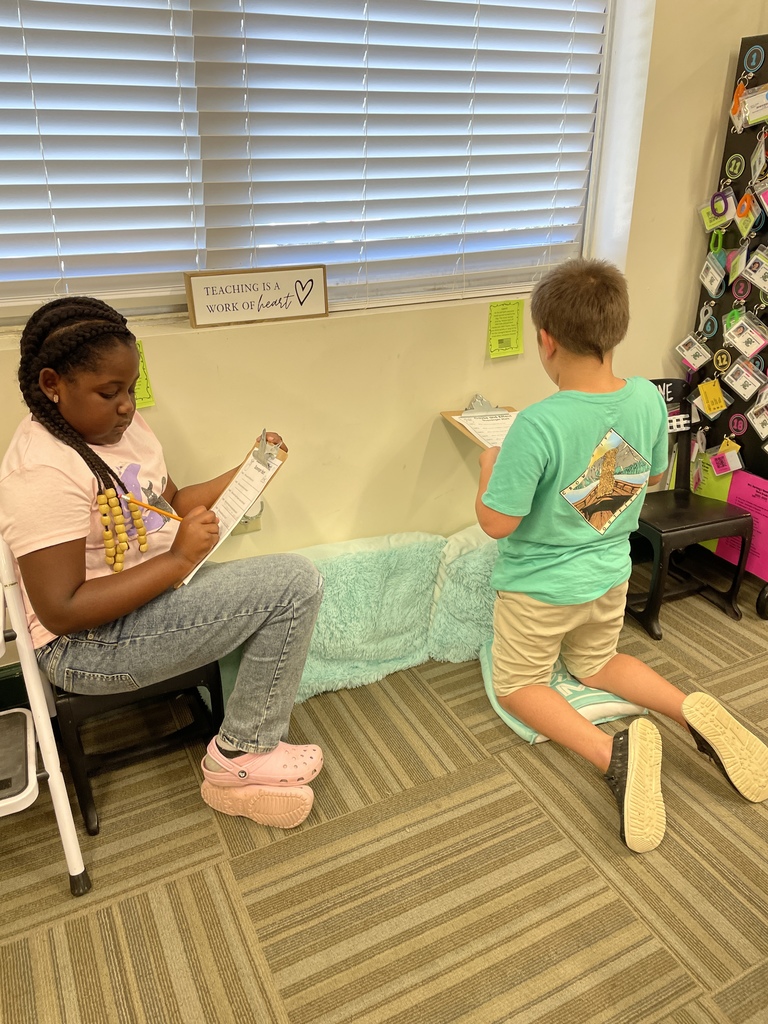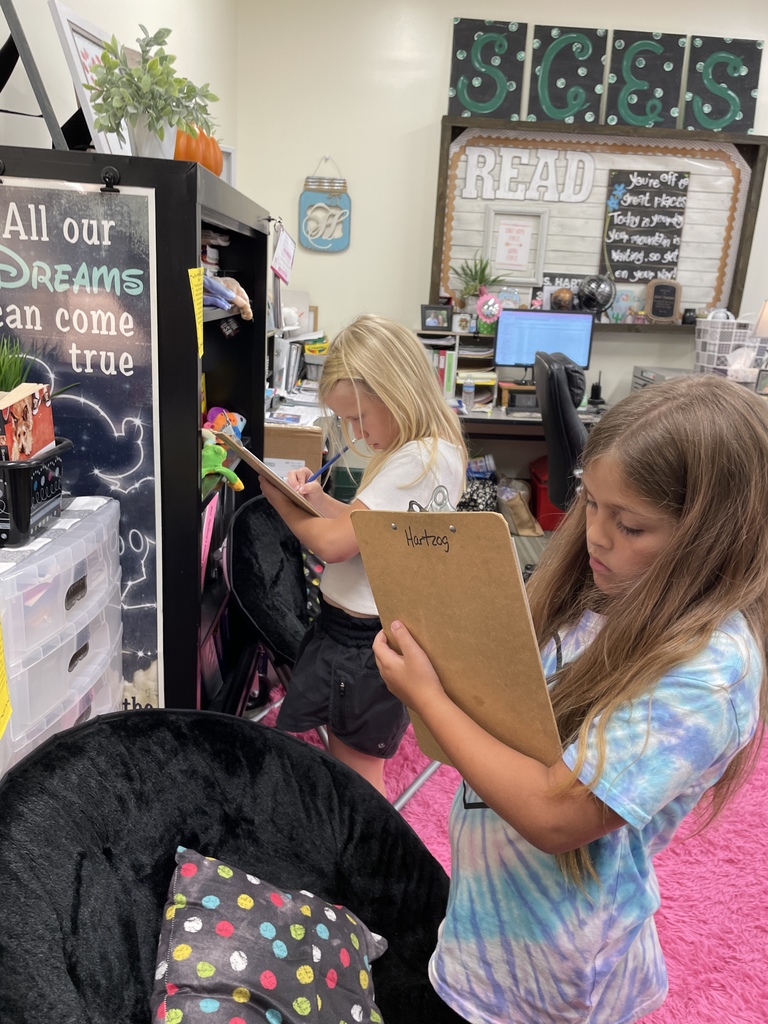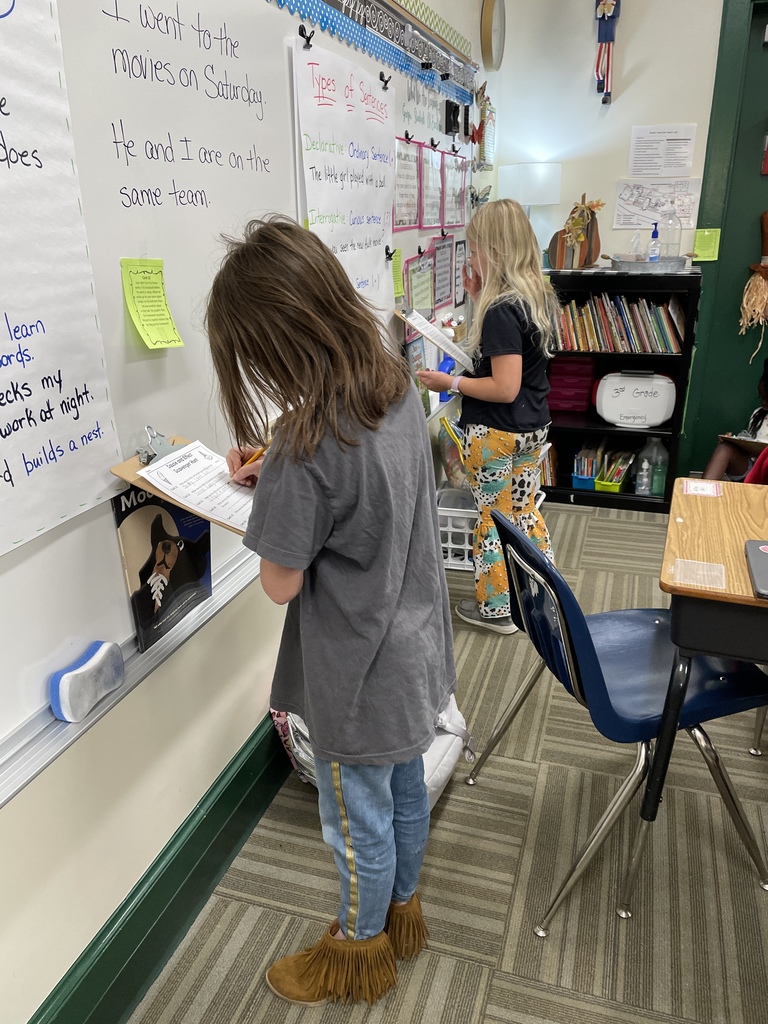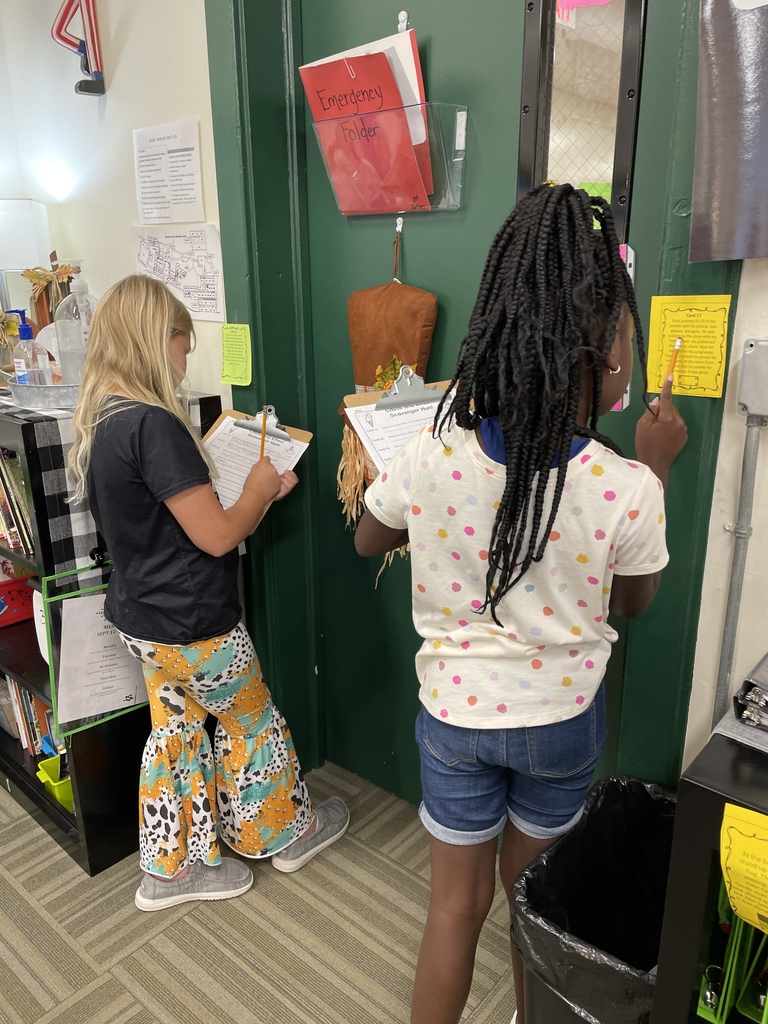 Mrs. Croom's 5th Graders enjoy small group instruction!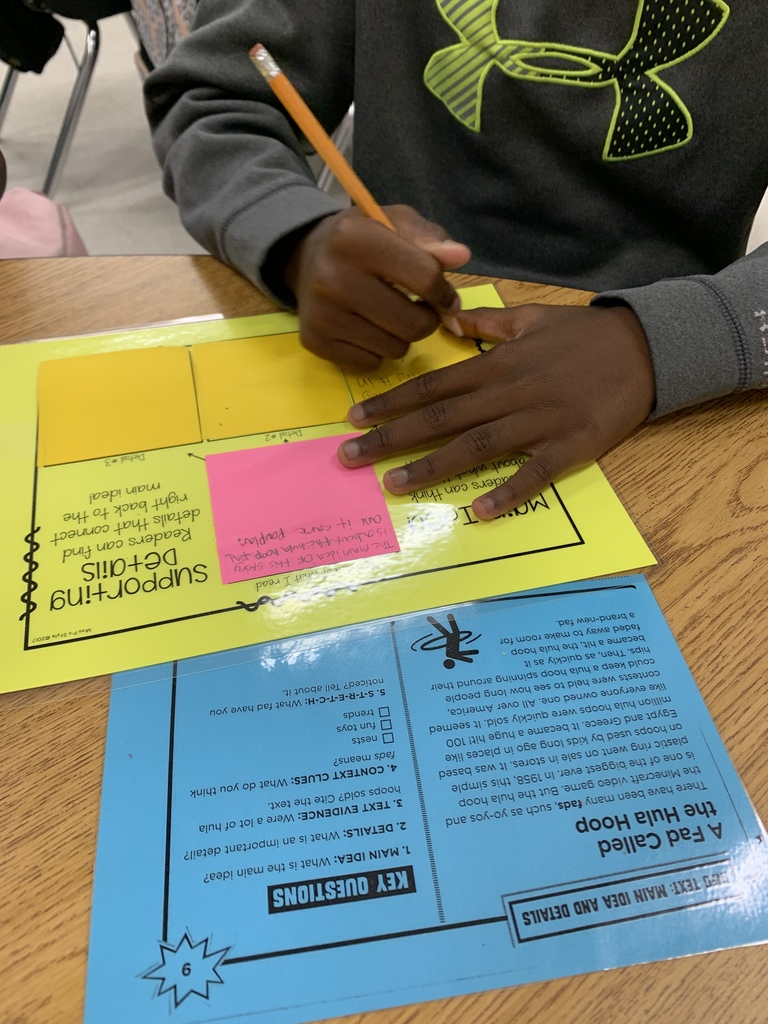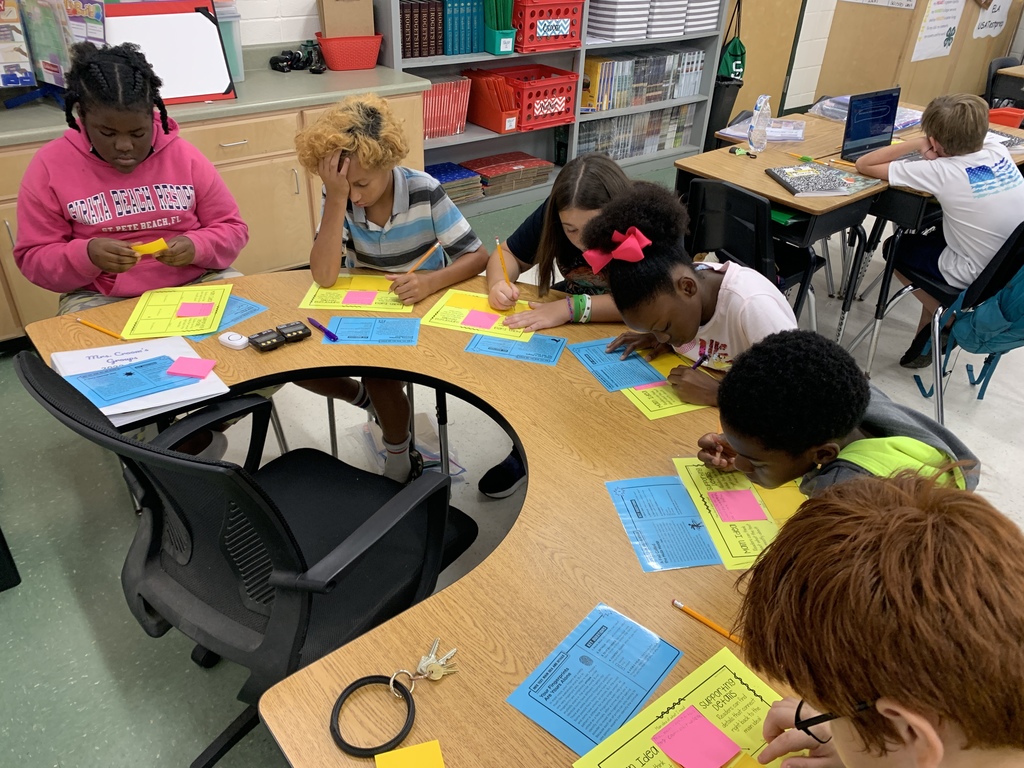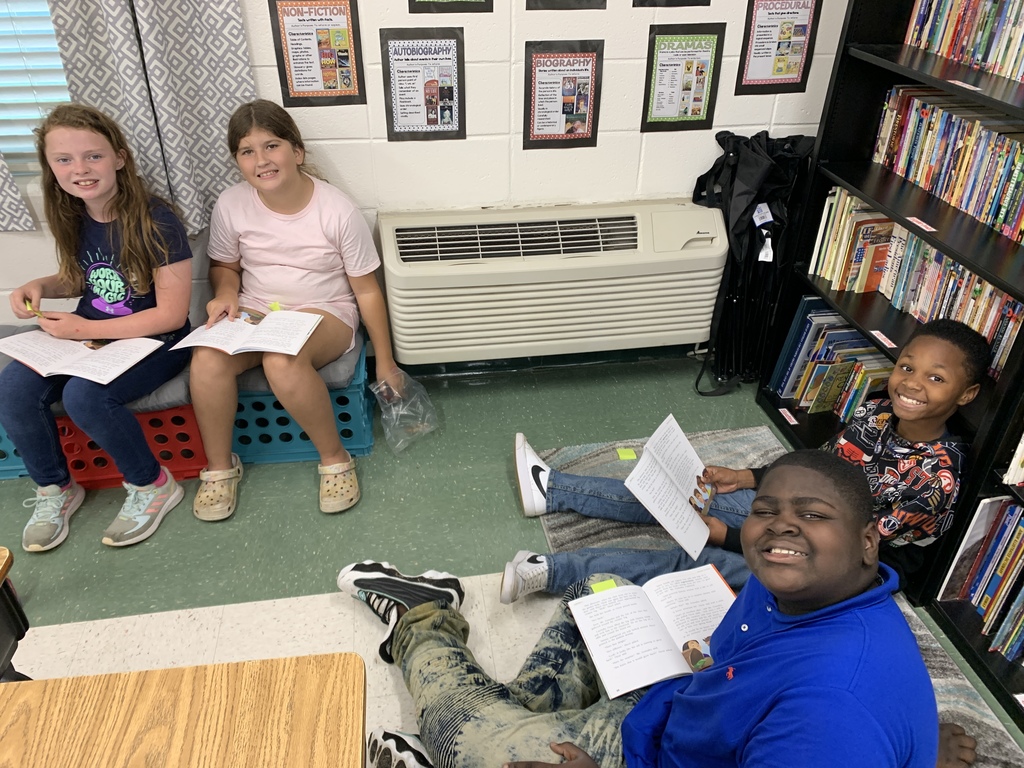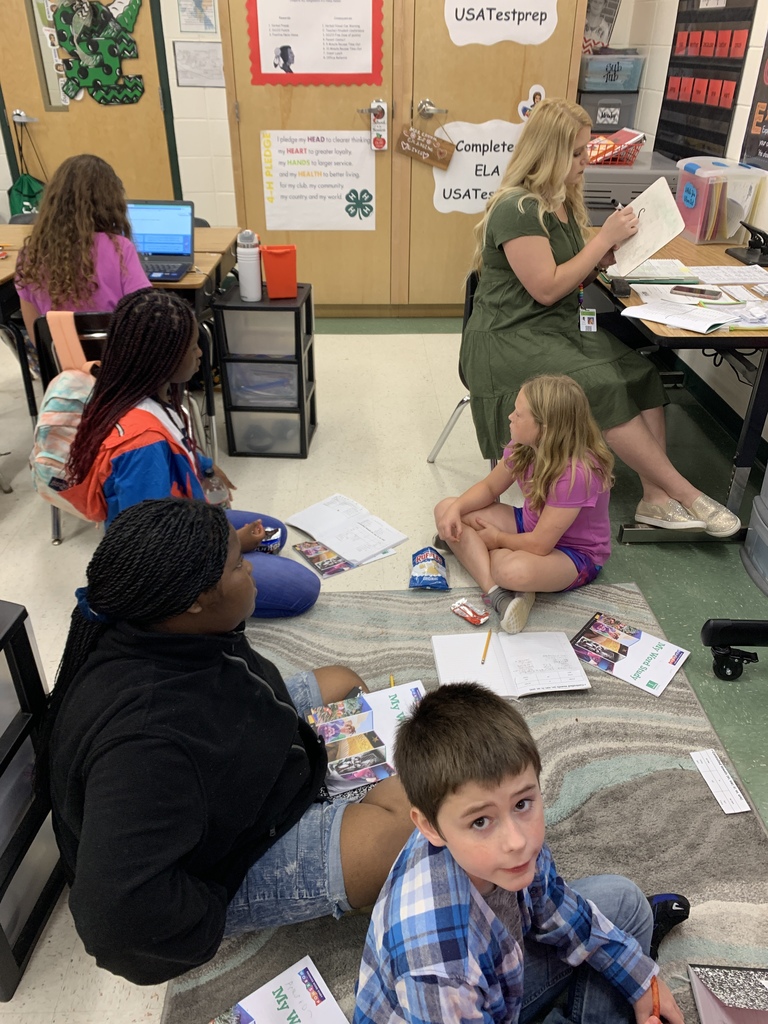 The SCES PTO Meeting will be tonight at 6:00 PM in the SCES Auditorium. You will not want to miss the SCMS Cheerleaders and their fun activities! Get here early for face stickers and Spirit Gear Sale in the Auditorium Lobby!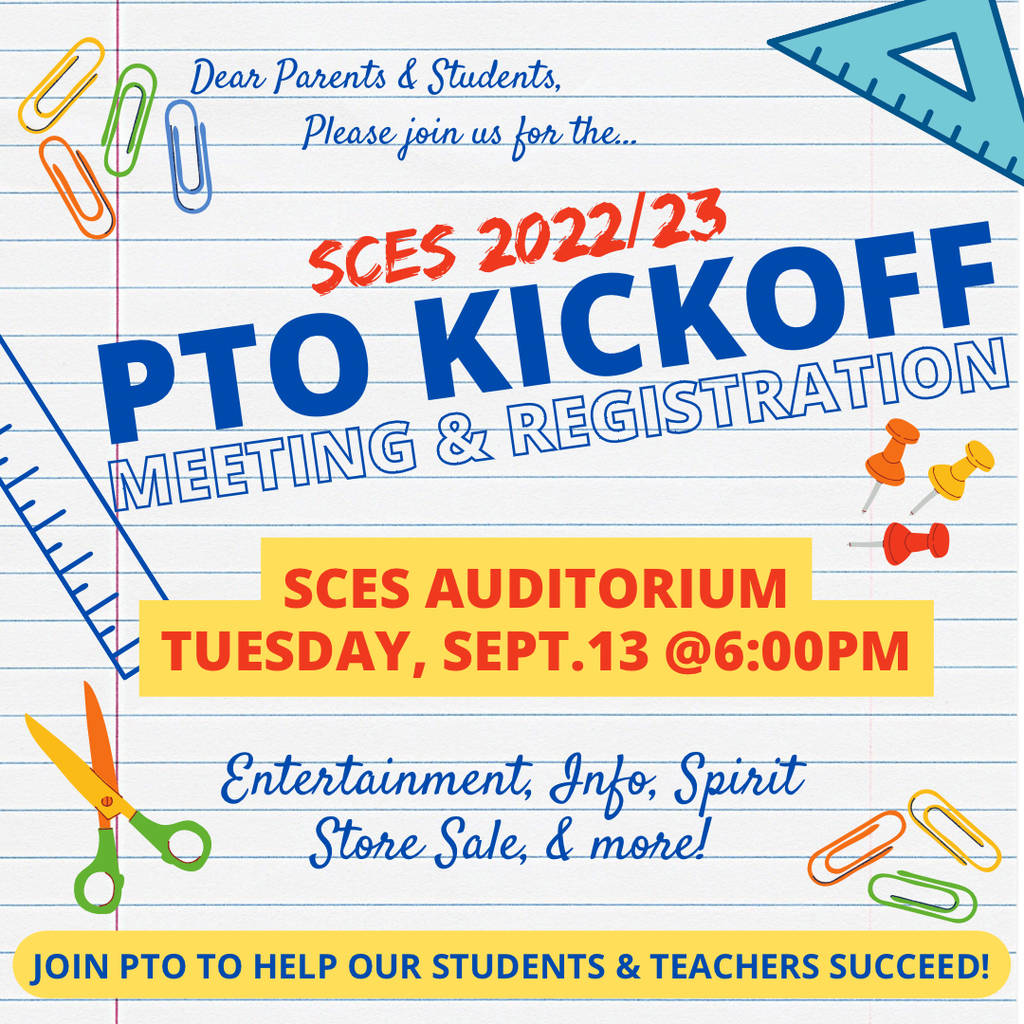 Join us for the PTO meeting Tuesday, September 13, 2022 in the SCES Auditorium at 6:00! We will have The Spirit Store open. You can join SCES PTO! This meeting will provide all stakeholders with information, volunteer opportunities and SC Spirit Gear! The SCMS Cheerleaders will be here to help us get the party started!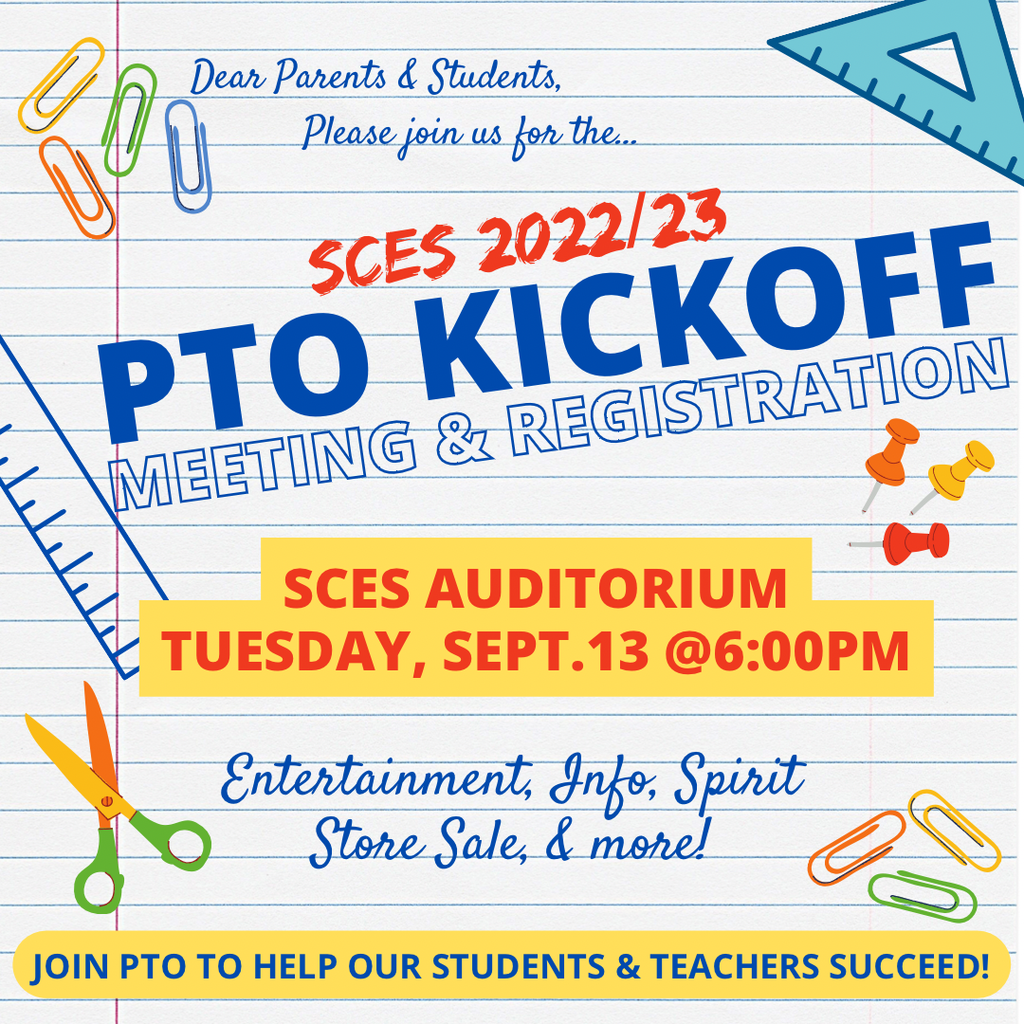 Volunteers Needed: Training will be Monday, September 12, 2022 in the Media Center at 5:30 PM.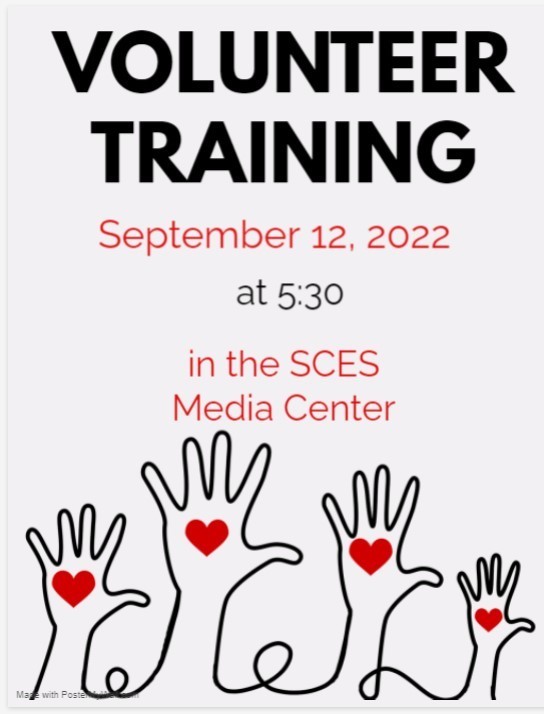 Please be aware we will have Kona Ice at Heritage Day tomorrow. Slushies will be available for purchase with prices ranging from $3-$6!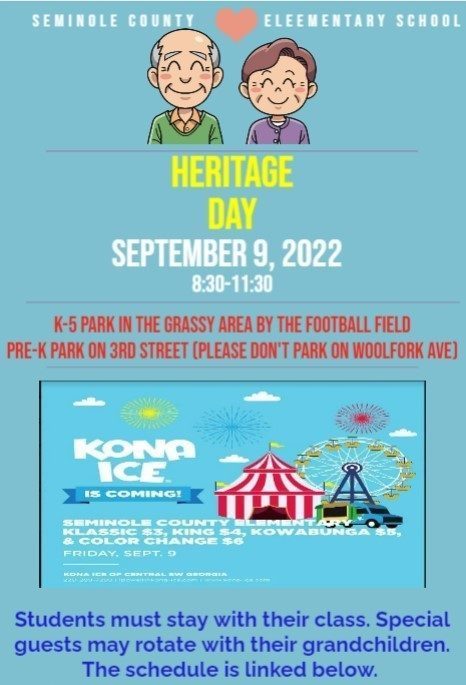 Parents and Grandparents, We have had an OVERWHELMING response to our 1st annual Heritage Day event planned for tomorrow. In order to accommodate all of visitors, please go to the appropriate location listed below: --Pre-K Parents: Enter at the Pre-K parent resource room --Kindergarten-2nd Grade Parents: Please report to the lunchroom NO earlier than 8:15. --3rd-5th Grade Parents: Please report to the gym NO earlier than 8:15. An administrator will be at each of these locations to escort you to the correct location. Your child will stay with their teacher throughout the duration of the event. At 11:30 when all activities are complete, the child can be released to you for early dismissal. In order for this event to be successful, we will need your patience and cooperation throughout the day! Please remind your child to show respect to each presenter as they have worked hard to prepare for Heritage Day at SCES!
Good morning SCES Parents. I hope everyone had a great Labor Day Weekend and Digital Learning Day. We are so excited about Heritage Day tomorrow and we look forward to having you on the campus of SCES. Let us know if we can ever be of assistance to you at anytime. We are available by phone each weekday from 7:30 until 4:00 at 229-524-5235. Click the link below to access the SCES Parent Newsletter for the month of September.
https://www.smore.com/bqzxw-seminole-county-elementary-school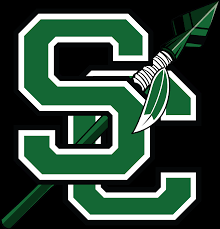 It's Ice Cream Day!!!