Indian Spirit Triplets!!! Happy Friday!!!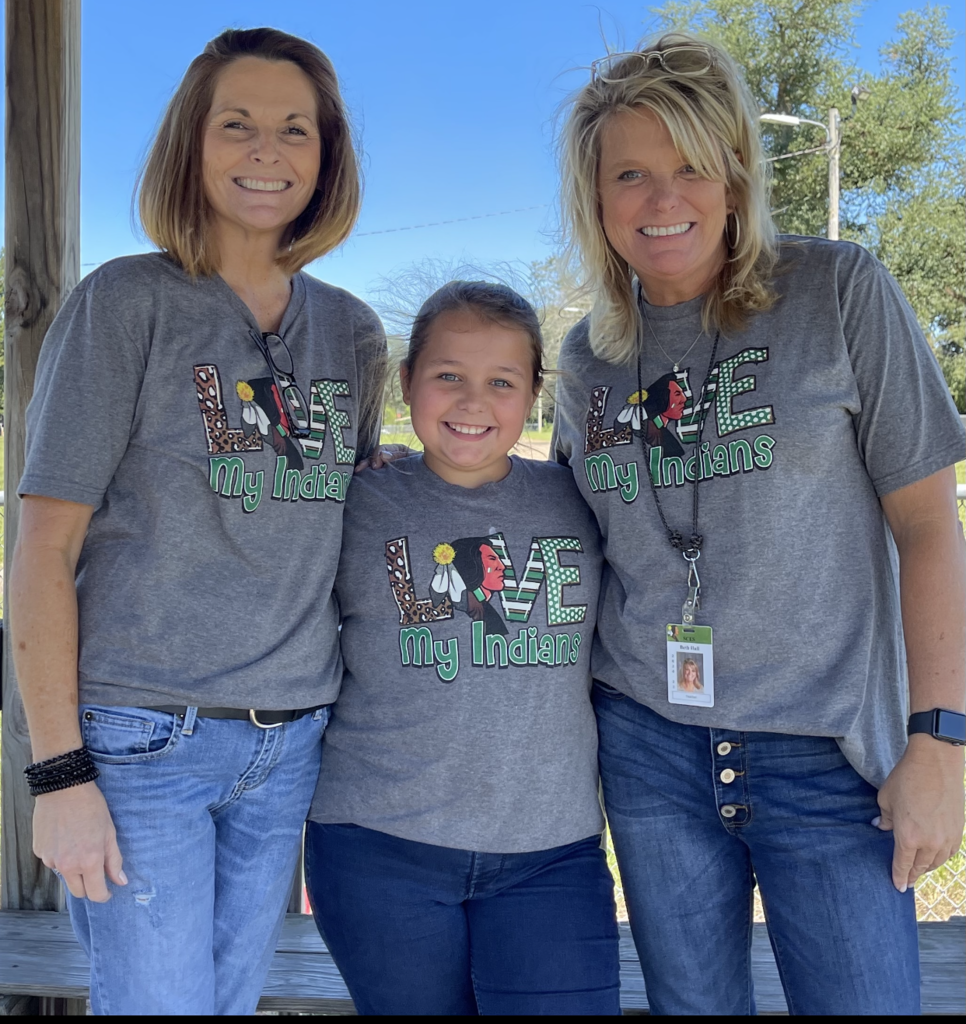 SCES, get ready for Red Ribbon Week! Red Ribbon Week will be celebrated October 4-8th during Homecoming Week. "Drug Free Looks Like ME!"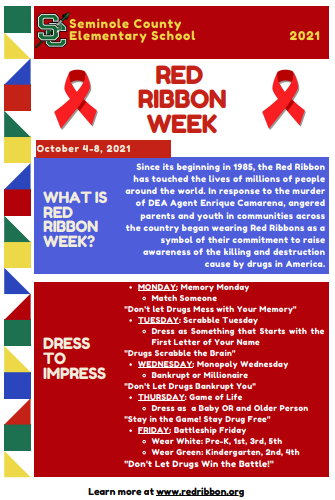 Ice Cream Day!!!


SCES GATE students have been learning about water pollution. They researched how to filter water and created their own water filters.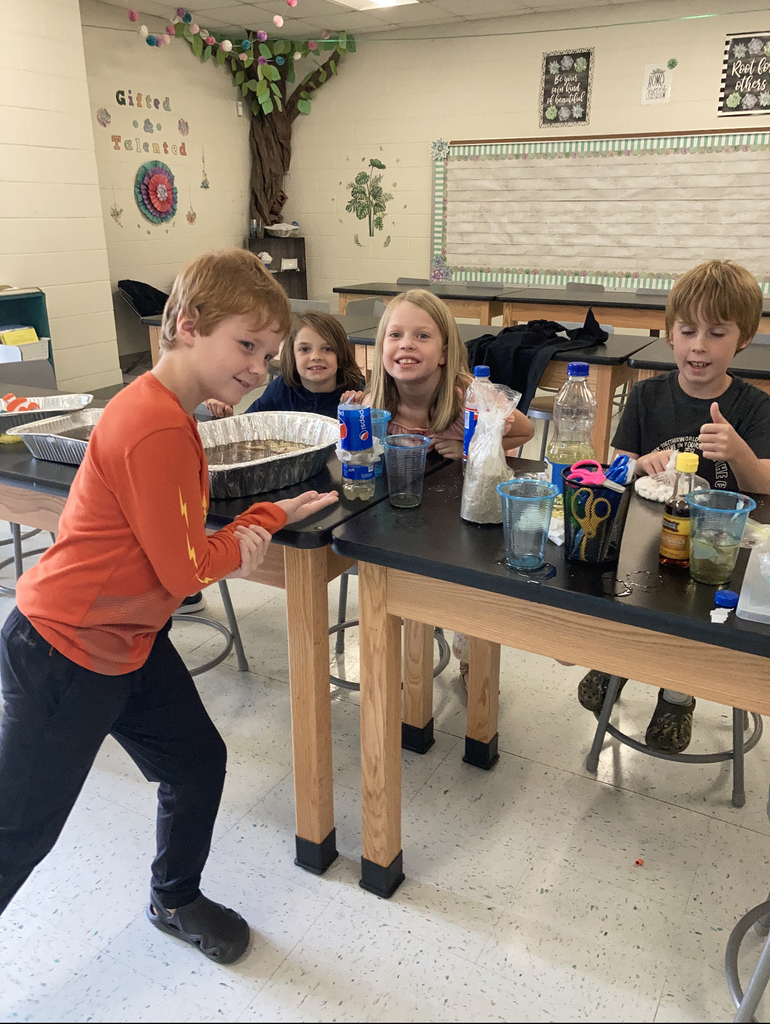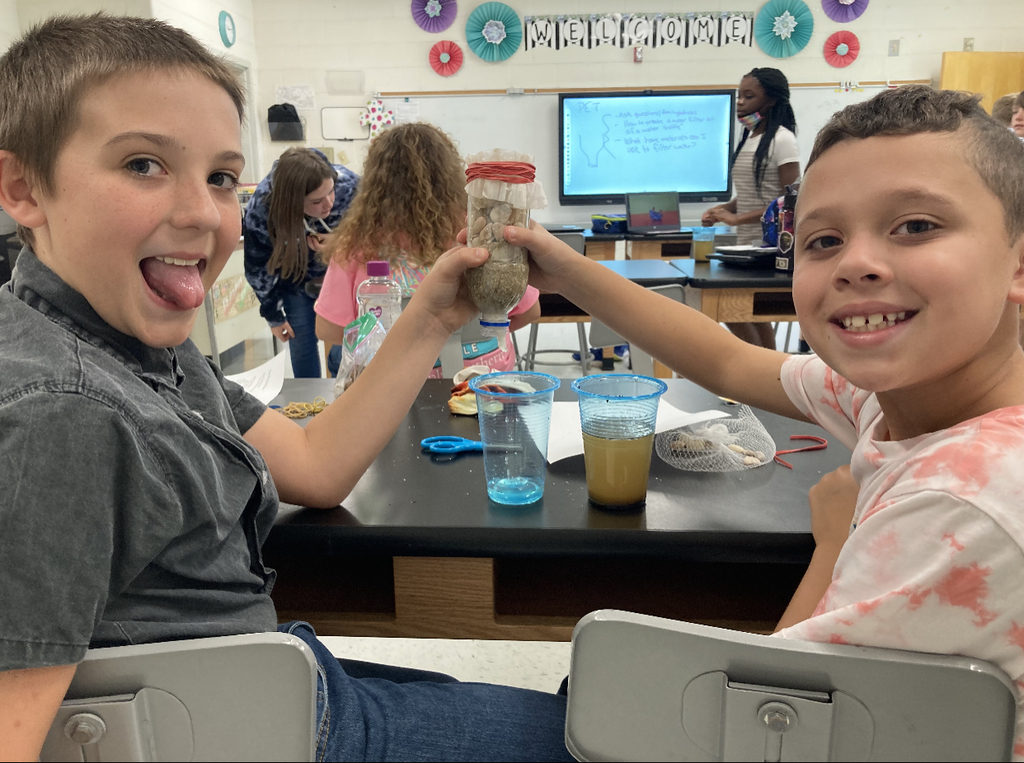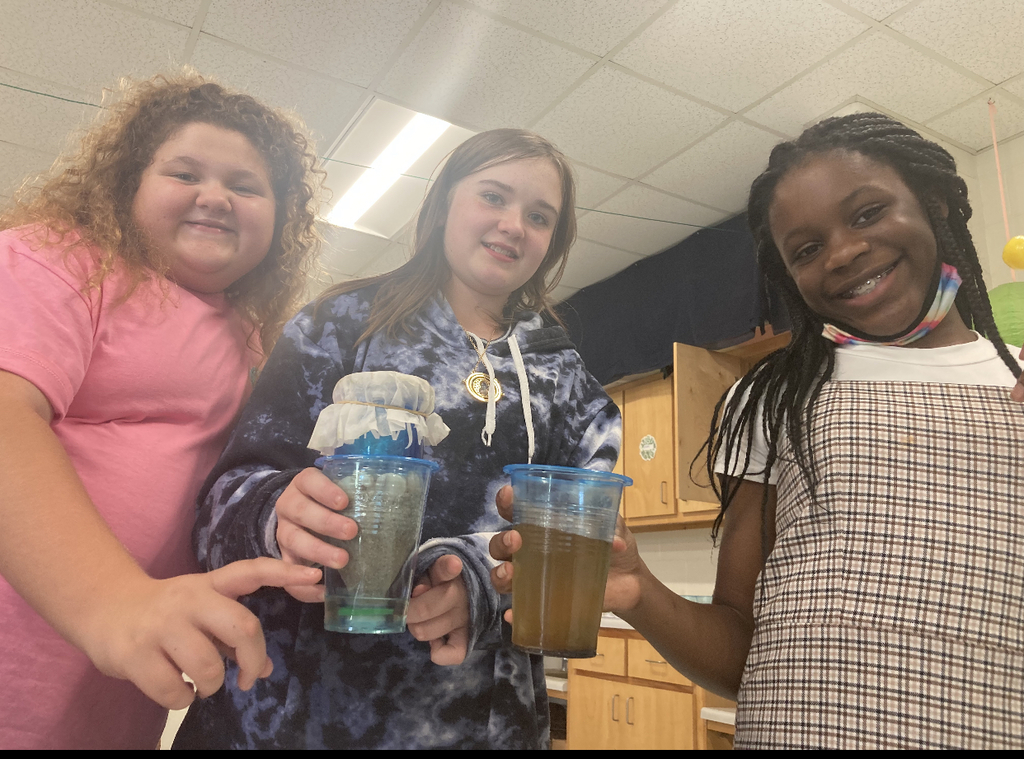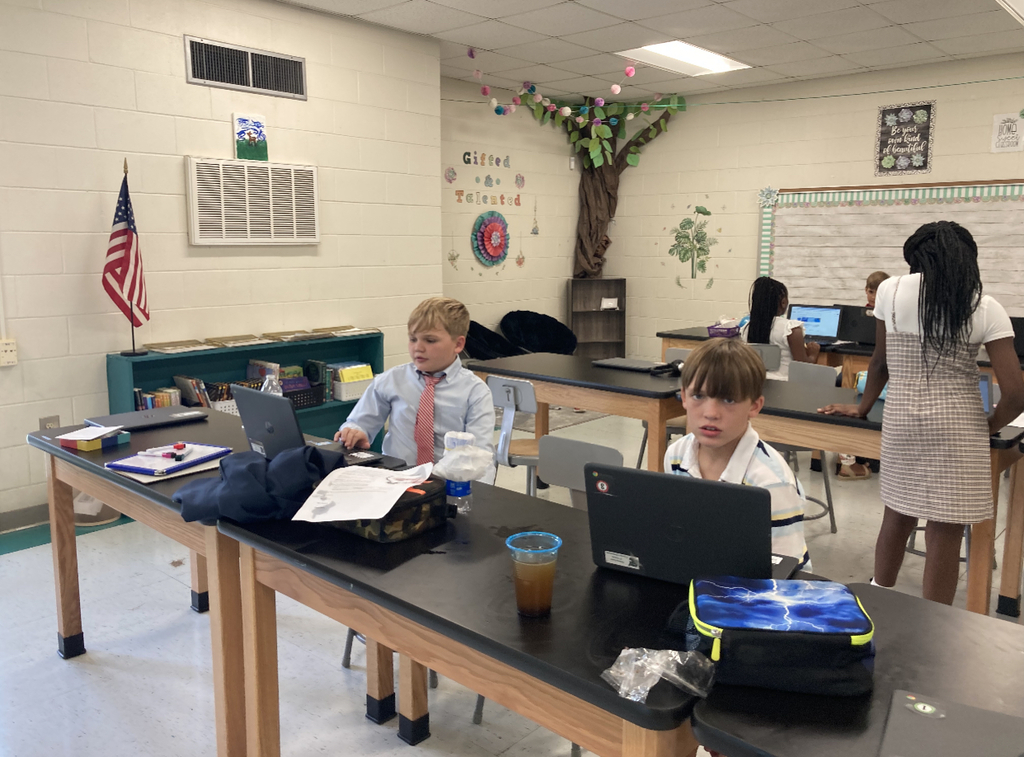 Picture Day is tomorrow!

I am pleased to introduce our Indians of the Week! These students have displayed respectful and responsible behavior throughout the past week. Pre-K: Ty'Shawn Ferguson Kindergarten: Jordynn Gray 1st Grade: Braelyn Glenn 2nd Grade: Harmony Young 3rd Grade: James Campbell 4th Grade: Jacob Smith 5th Grade: Alex Helms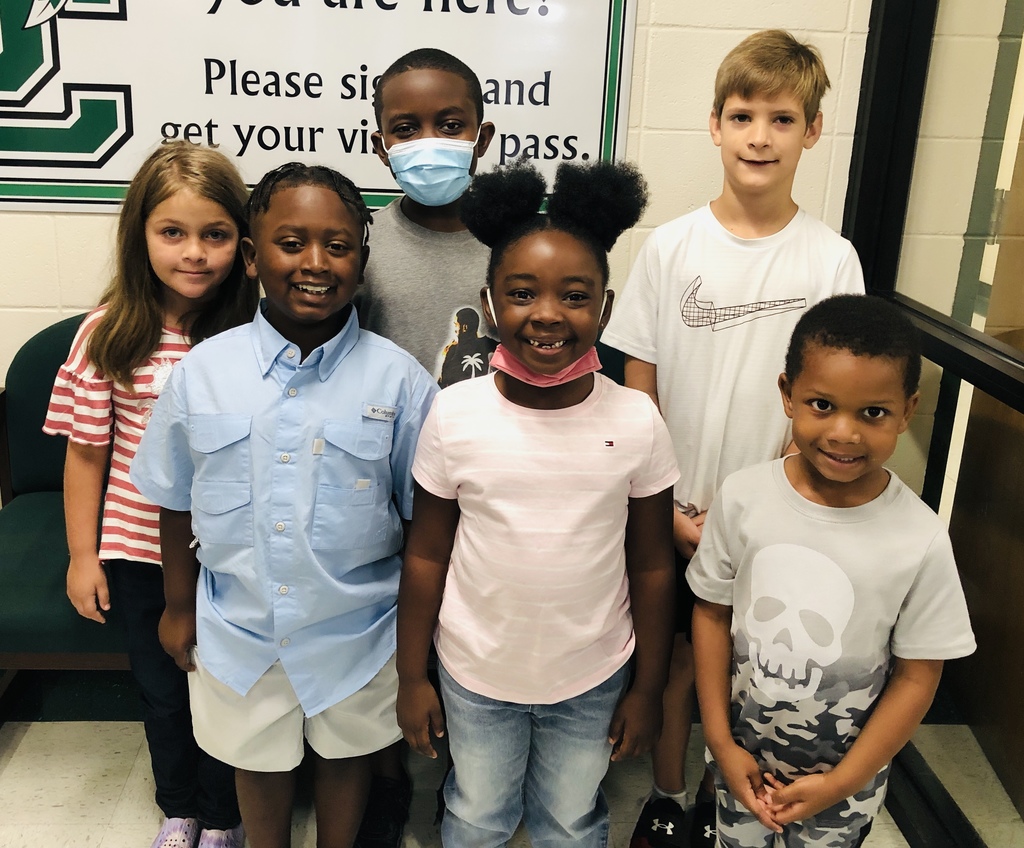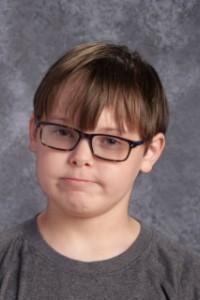 Menu: September 20-24, 2021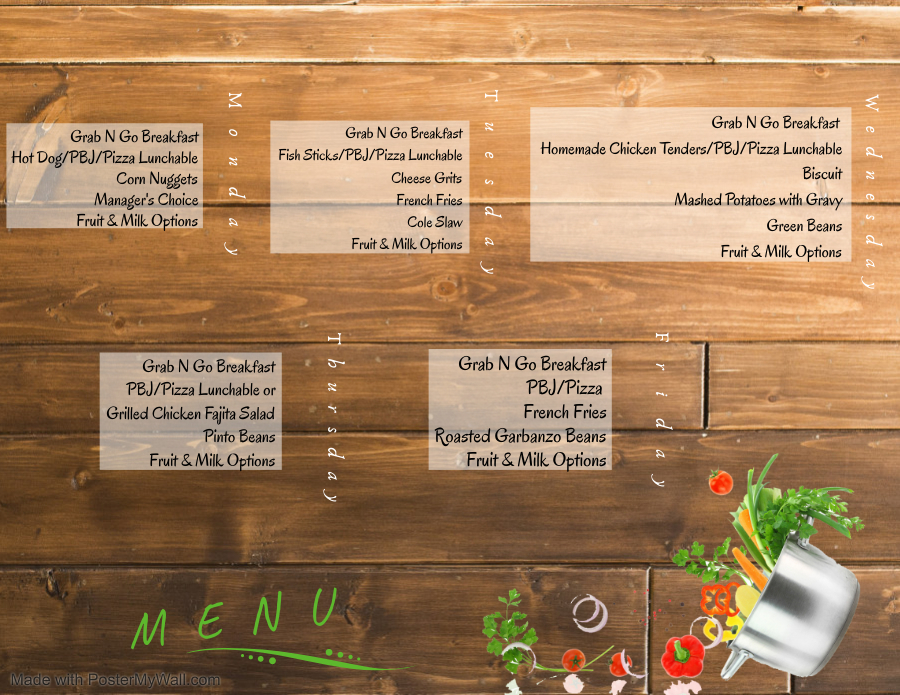 Don't forget to bring your yearbooks for Signing Day tomorrow. There are still yearbooks for sale in the office for $25 each if you have not purchased on yet.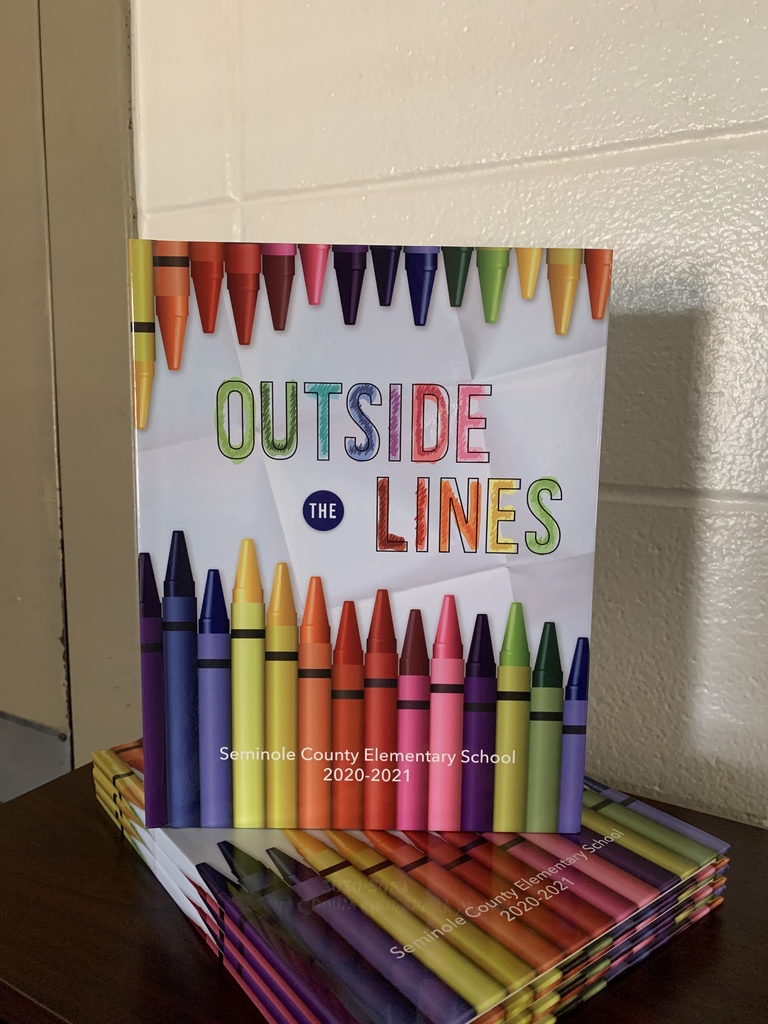 Kindergarten is having fun making pentominoes with Mrs. Conoly!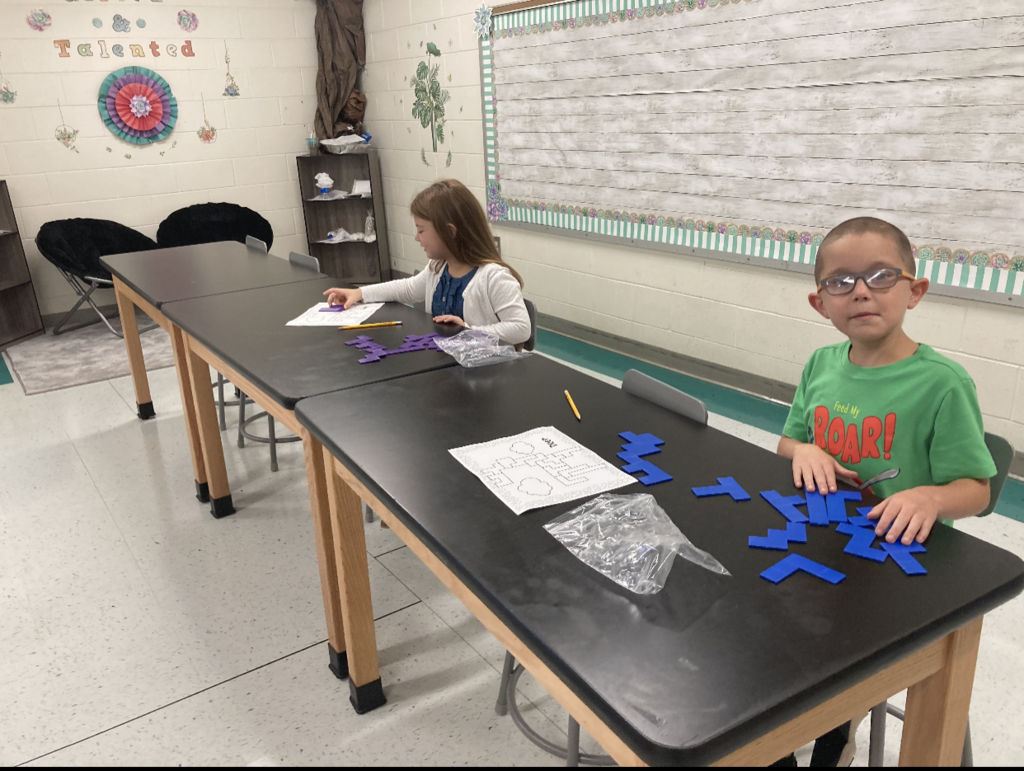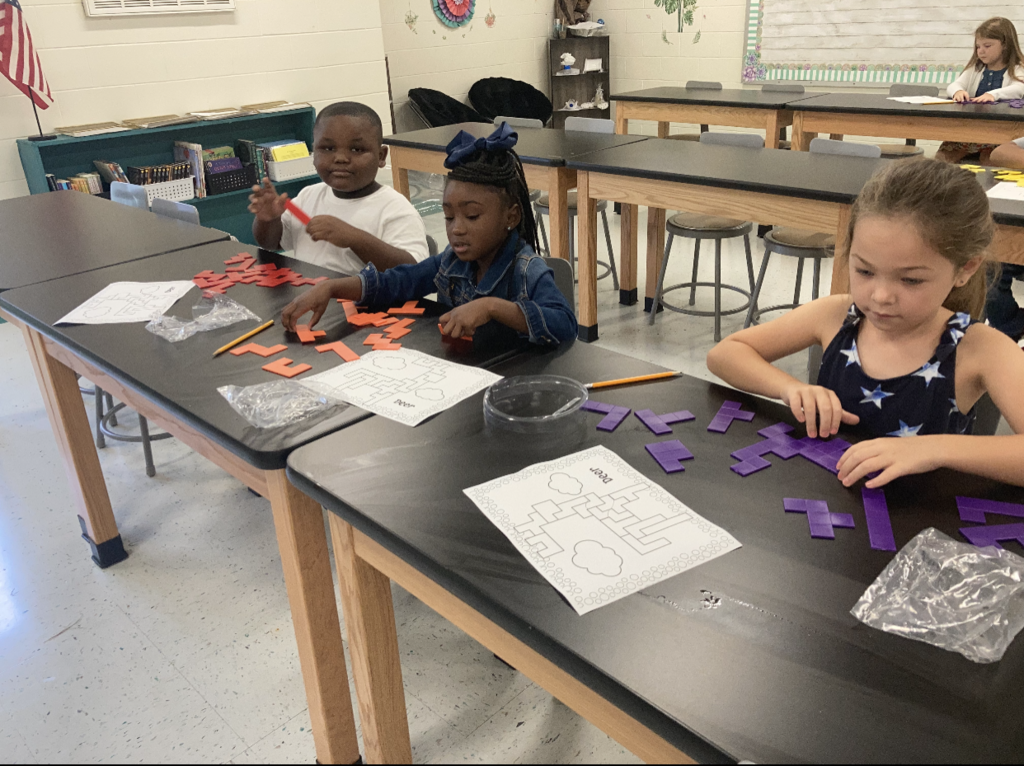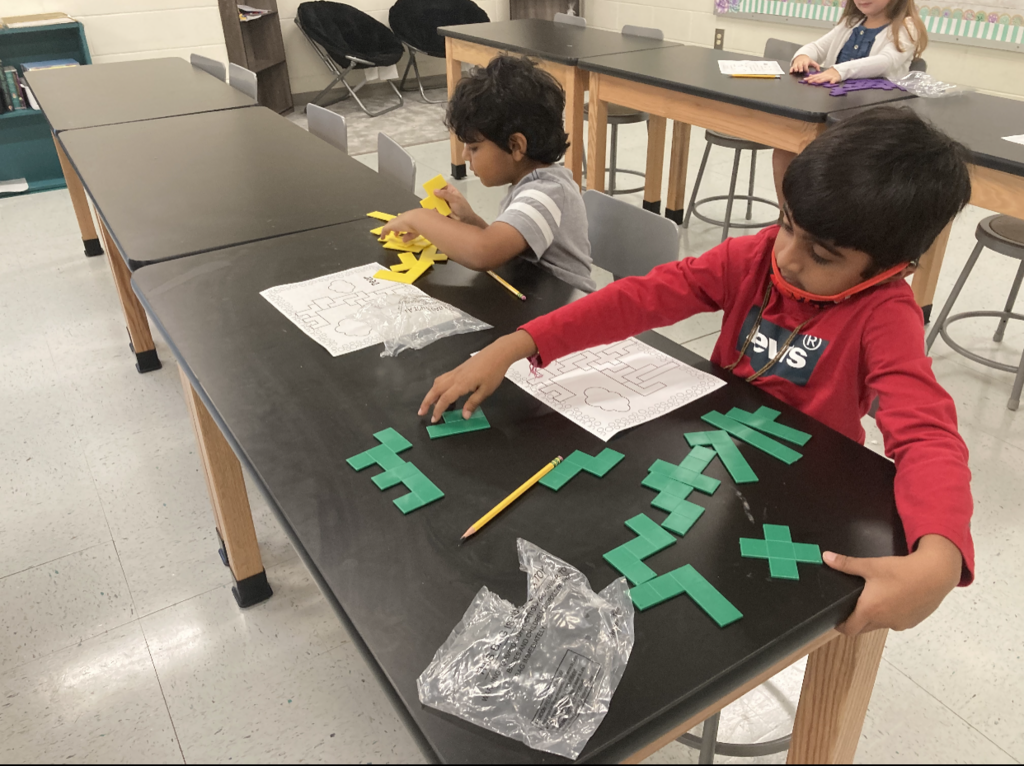 SCES PTO School Store Price List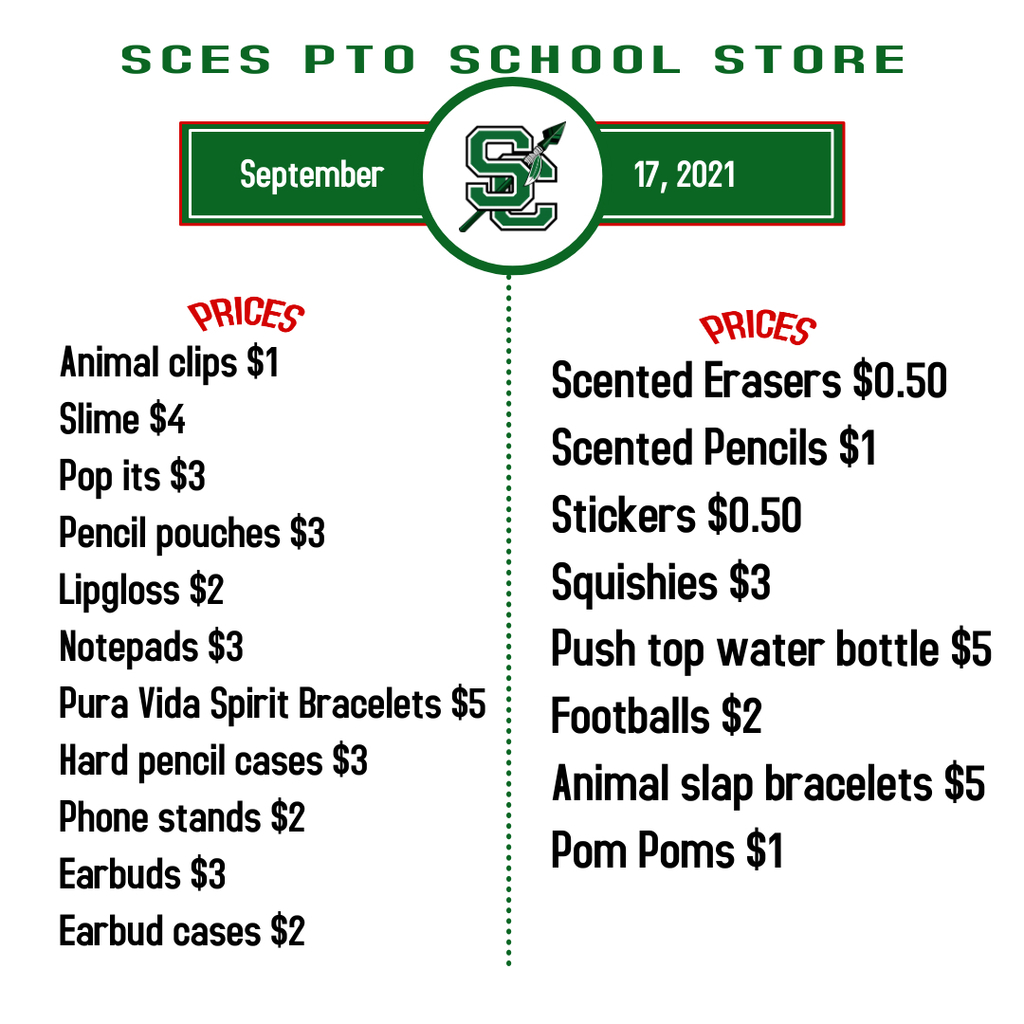 Our kids at SCES completed the second club preview day today! Tomorrow, they will be making their club choice. The club choices for each grade are: 4th & 5th Grade: 4-H, FCA Jr., Art, Indoor Club, Outdoor Club, Reading Club, Robotics, Drama 3rd Grade: Ag-Citing Agriculture, FCA Jr., Art, Indoor Club, Outdoor Club, Drama, Robotics 2nd Grade: Board Games, Art, Indoor Games, Outdoor Games, Robotics, Drama Kindergarten & 1st Grade: Book Character Club, Art, Indoor Games, Outdoor Games, Legos, Drama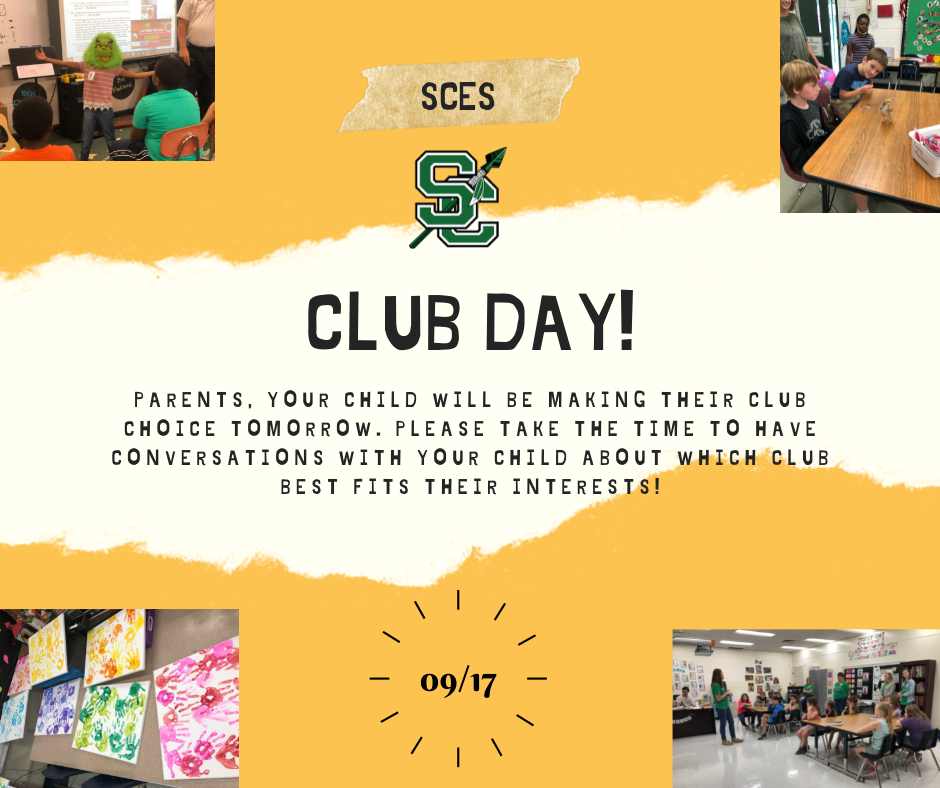 Parents--We will be following our Rainy Day pickup schedule. All car riders (K-5) will be picked up at the front office!

Don't forget your $1! It's Ice Cream Day!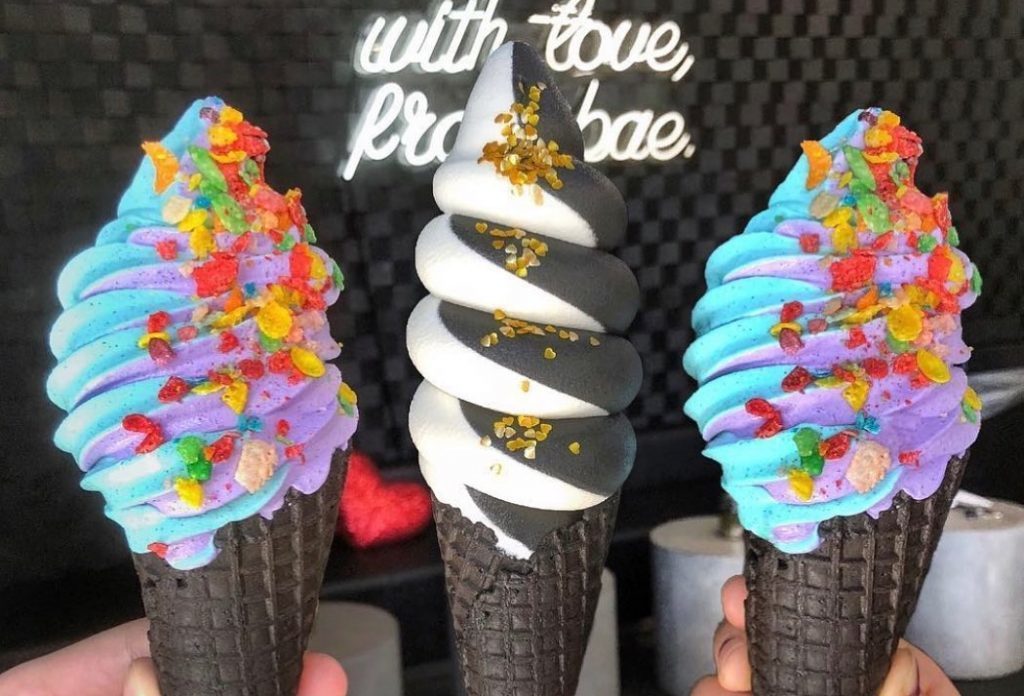 Monday, September 20, 2021 we will have Yearbook Signing Day during activity. Please bring your yearbooks for your friends to sign! If you have not purchased a yearbook, you can bring $25 and get one from Ms. Tina in the front office!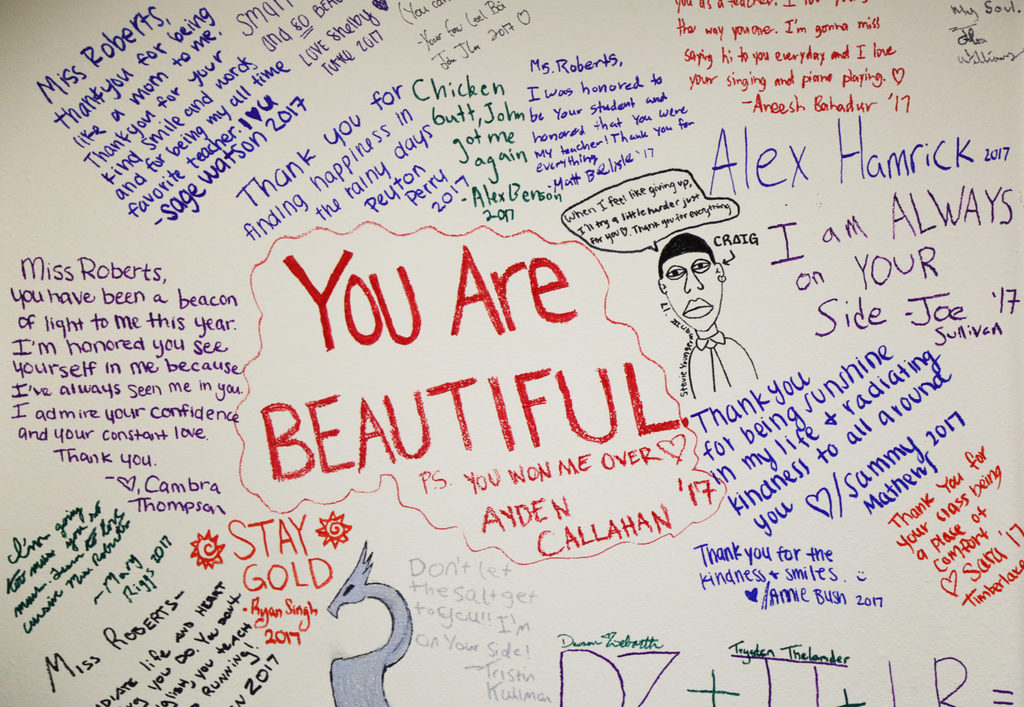 Seminole County Schools is developing a strategic plan and invites you to participate! The district wants to hear your thoughts on what you want your public schools to provide for students. Please take a few moments to complete the survey below:
https://www.surveymonkey.com/r/seminoleco
Help up celebrate DOT DAY! "The Dot" is a story written by Peter H. Reynolds to celebrate creativity, courage, and collaboration among students and teachers. Please wear polka dots tomorrow, September 15th!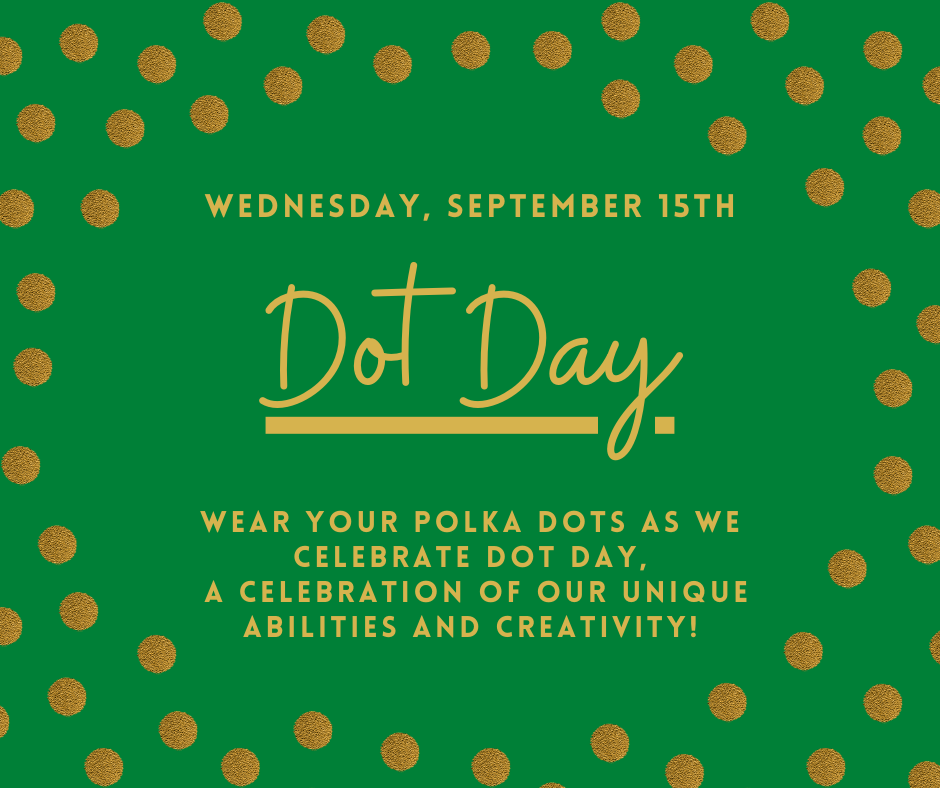 In Honor of National Police Woman Day, we want to share these pictures of our wonderful SRO, Mrs. Rain'a Butler! We appreciate all you do!!!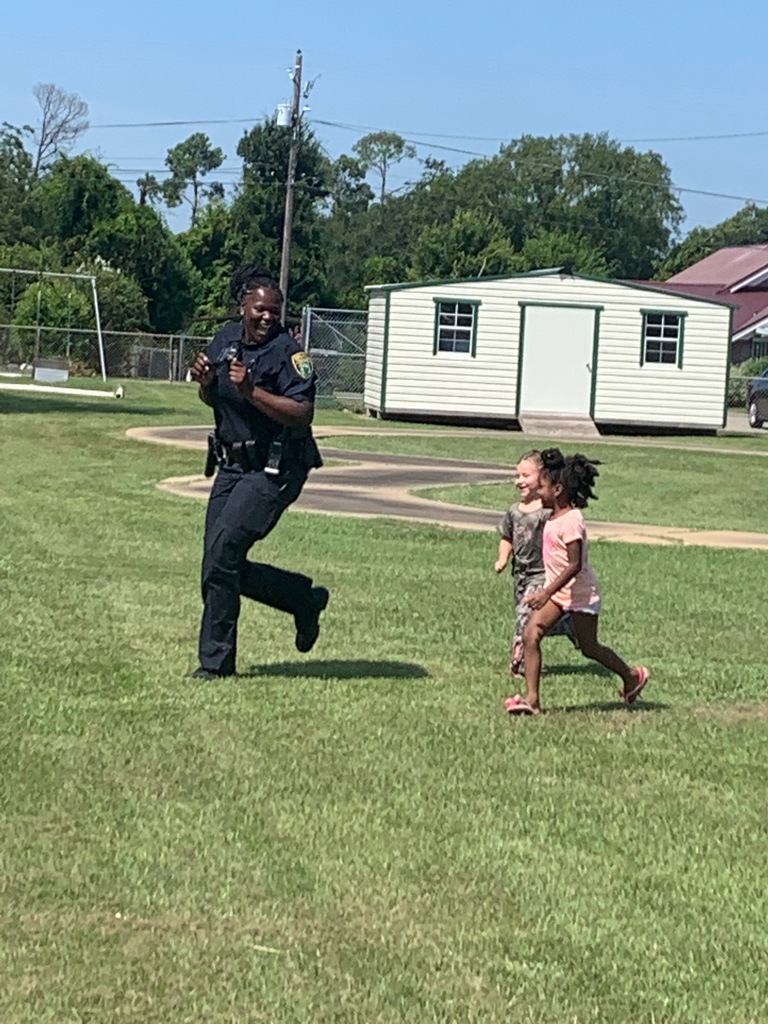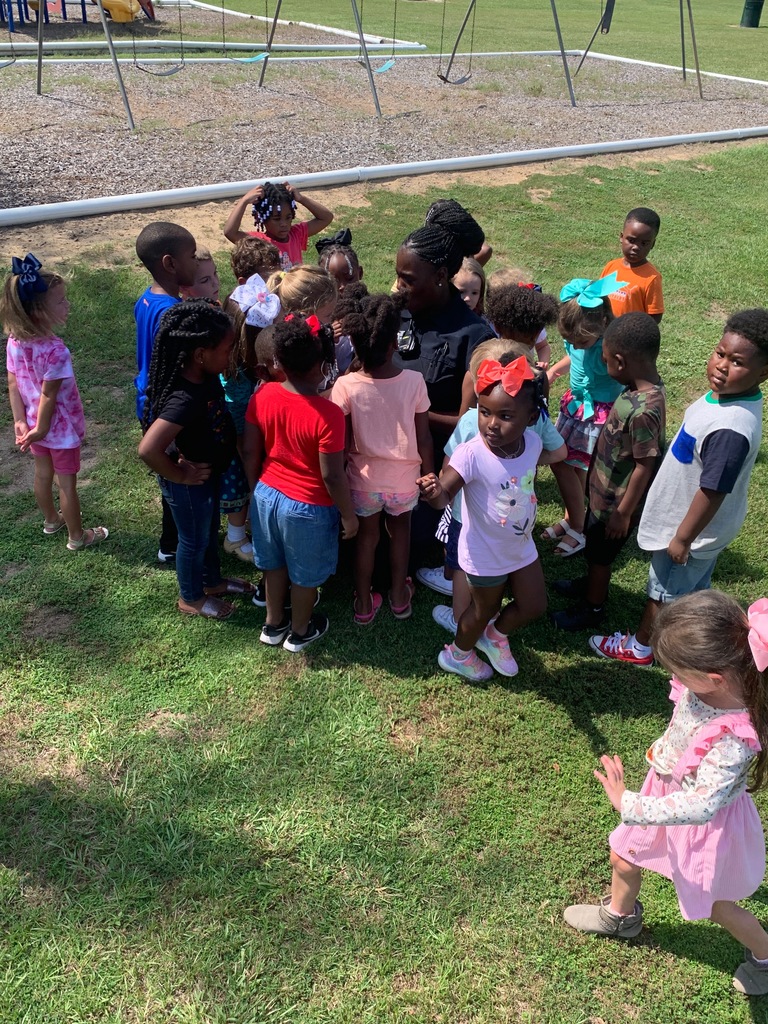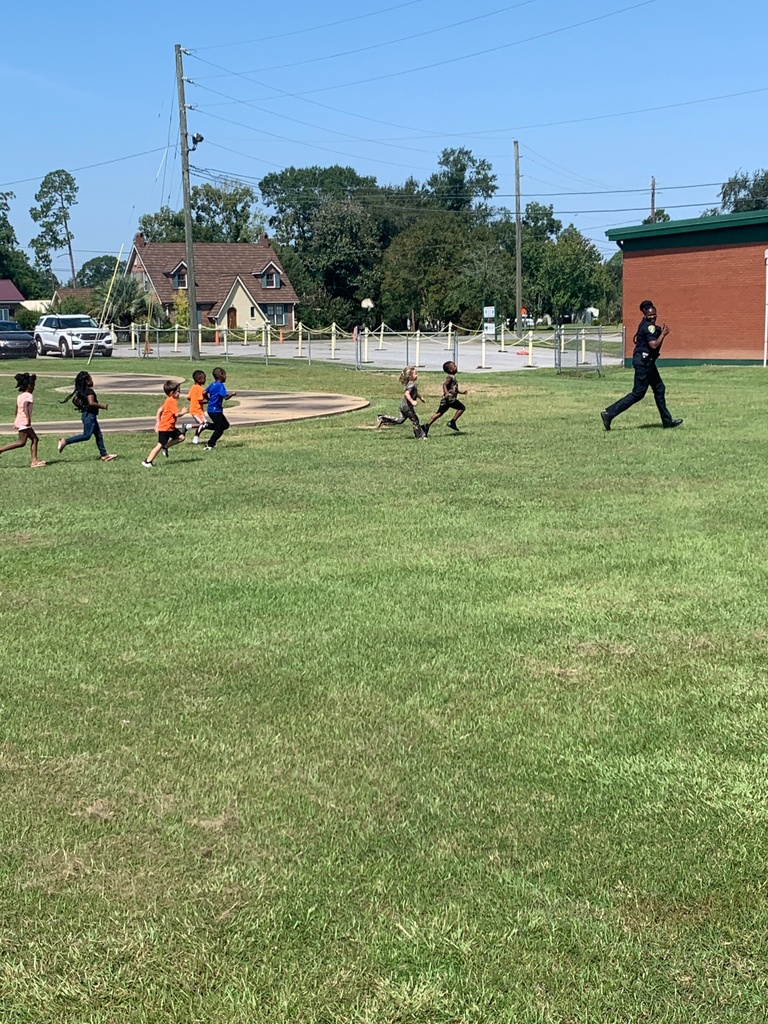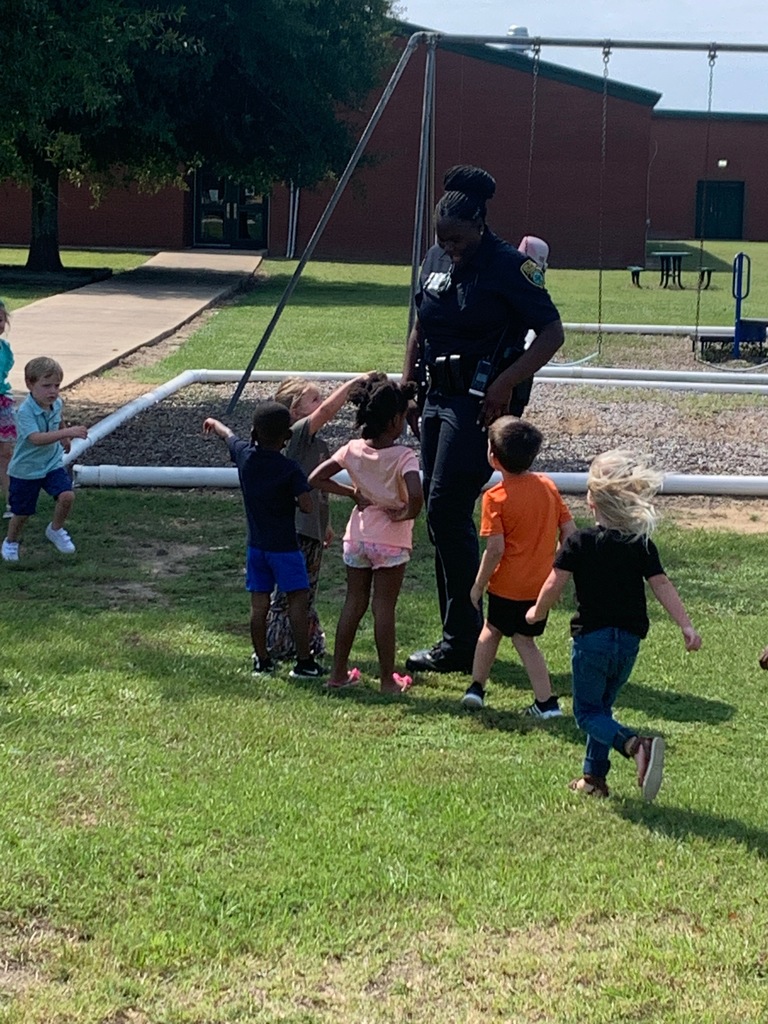 Checkout our Indians of the Week...Pre-K: Chole Smith, Kindergarten: Rachelle Read, 1st Grade: Addison Mitchell, 2nd Grade: Jeremiah Hilton, 3rd Grade: Kimora Kimble, 4th Grade: Hollie Smith, and 5th Grade: Levi Vickers