EDIT MAIN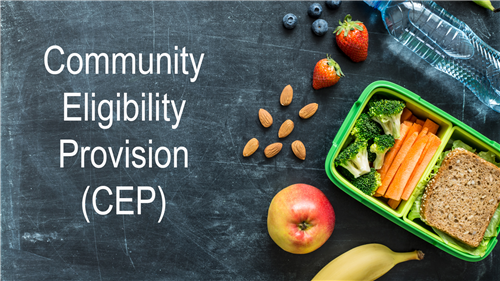 Seminole County is a proud to be part of Community Eligibility Provision (CEP)
Since 2013-2014 school year, Seminole County school systems has participated in Community Eligibility Program (CEP). This program has allowed us to offer breakfast and lunch to all enrolled students at no charge. By participating in CEP, the school eliminates the need for paper meal applications.
History of Community Eligibility Provision (CEP)
Authorized by Congress as a part of the Healthy, Hunger-Free Kids Act of 2010. It became available nationwide July 1, 2014.
What does Community Eligibility Provision do?
Allows schools located in low-income areas to provide free breakfast and lunch to all students
Eliminated the burden of collecting household applications to determine eligibility for school meal programs.
Who benefits?
Everyone!
Students:
Access to free nutritious meals for all students and less time spent in cashier lines and more time to eat nutritious meals.
Parents:
No household application meals less paperwork and no worries about lunch accounts
Want to know more about CEP? Click here to access USDA Community Eligibility Provision Resource Center.